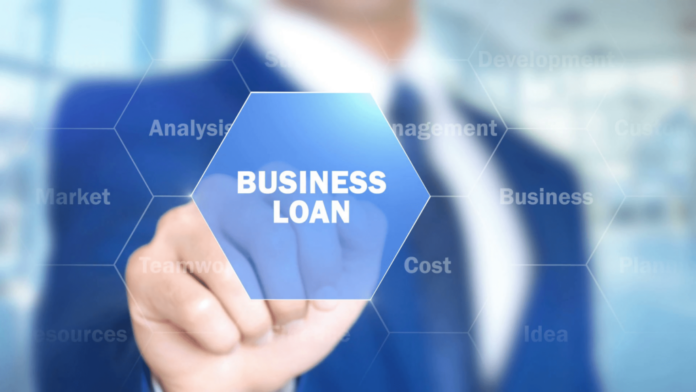 India is all set to be a dreamland for entrepreneurship. Experts cite the rise of startup culture, ease of doing business, availability of investments & finance, and a vast market, among other favourable factors as some of the reasons for this. Having one's own business and driving it to success is an ambition achievement for anyone. Supposedly if there is a global demand for your product or service, you could be among the few who have made a greater difference in the business world. 
There are two essential things that you would need to achieve your business objectives: an excellent business idea and a steady flow of funds. Getting a business loan in India is no longer tedious. Still, you certainly need to be aware of the entire process before you submit a business loan application to a bank or NBFC. Long term business loan is not a new terminology for business people and entrepreneurs as it comes in handy for expansion, buying materials, marketing expenses, and so on. However, it is always to better to know about a few critical things before availing of a long term business loan:
Having a Solid Business Plan: 

You must be excited about your business idea, but the challenge is to resonate the same with your financial institution. Credibility, knowledge of your product, scope, and demand for the product are something your lender will gauge while reviewing your business plan. However, it would help if you were ready with vision & mission, financial statements, clear goals, financial projection, executive summary, and so on.
Loan Amount & Purpose:

 This must be the most crucial factor when it comes to availing business loans. After you pitch the idea, you need to categorize the projected spends and provide the numbers to your bank or NDFC. A transparent projection will help your lender to put forth your business loan application for approval.
Healthy Credit Score:

 Nowadays, credit score plays a pivotal role in the lending process. A high credit score empowers the borrower to avail of a higher loan amount. The lender will review the timely payment of earlier debts, bank statements & tax return statements, and financial history during the business loan process.
The Loan Tenure and Repayment: 

What if you gain higher profits within a shorter period of your business, and you don't have flexibility in repayment? Apart from these options, it would be best if you also consider the loan tenure before submitting a business loan application to the lender.
Collateral Factor:

 Some financial institutions accept collaterals to process business loans while few institutions do not require them. When it comes to collaterals, the banks may bring in legal aspects as well to determine the ownership of the collaterals during the review process. For small business owners, financial institutions typically don't evaluate collaterals, and thus the loan dispersal is quick. It is, therefore, essential to discuss these things with your lender before availing of a business loan.
Minimal Documentation and Digital Processing:

 Being in the digital age, you might want to consider a long-term loan provider who adopts hassle-free

business loan documentation

and processing. Thereby ensuring that both parties are happy, leading to the lender and borrower creating a long term association altogether.
Conclusion: While the market is open and opportunistic for entrepreneurs, one needs to learn about the factors of the long term business loan process before talking to a banking or NBFC partner. Most of the NBFCs and other financial institutions have made it easier for business owners to avail loans and scale their businesses. Thus, in the longer run, it would positively impact Indian entrepreneurs and boost their business goals.