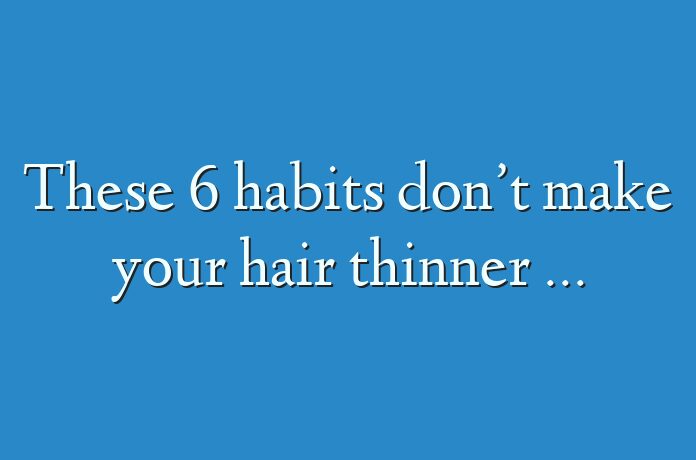 Your long thick hair is now looking thin and lifeless instead of looking beautiful and shiny like before, so there is some bad habits behind you…
Every second or third person is troubled by hair problem. If someone is troubled by hair loss, then someone is becoming a new problem with white hair and thinning of hair. Everyone wants her hair to be long, thick, shiny and healthy.
But due to lack of hair care, this is not possible and as a result many problems arise in the hair. By adopting some easy hair care tips, you can fulfill your dream of getting beautiful and healthy hair.
1. Do not let the hair become dirty
According to dermatologists, it is necessary to wash the hair as soon as it starts looking oily. Keeping the scalp clean does not cause dandruff and hair also grows. Hair should be washed twice a week with mild shampoo.
2. Keep in mind while applying oil, applying oil to your
Hair is very important to nourish them, but this does not mean that you should always keep your hair in oil. By applying more oil, the pores of the head skin are closed because oil also comes out from the skin of the head. Therefore, it is more important to apply more oil on the hair instead of applying oil on the scalp .
3. Avoid using chemical products
Sprays and other chemicals used for hair styling spoil the hair. These make the hair fall weak, which causes problems like hair breakage. To make a hairstyle, make a pack or mask at home.
4. Doing too much color
Avoid coloring and bleaching hair. Using them regularly makes the hair dry and weak, which causes the hair to become thinner. Use a natural henna to color the hair.
5. Do not comb wet hair
Most women and girls make the mistake of combing wet hair in a hurry . Avoid doing this. If the hair is wet, brush them with the help of fingers and comb only when the hair is dry.
6. Using a hair dryer
Sometimes it is okay to use a hair dryer but using it daily brings dryness in the hair. So try to use it sparingly.