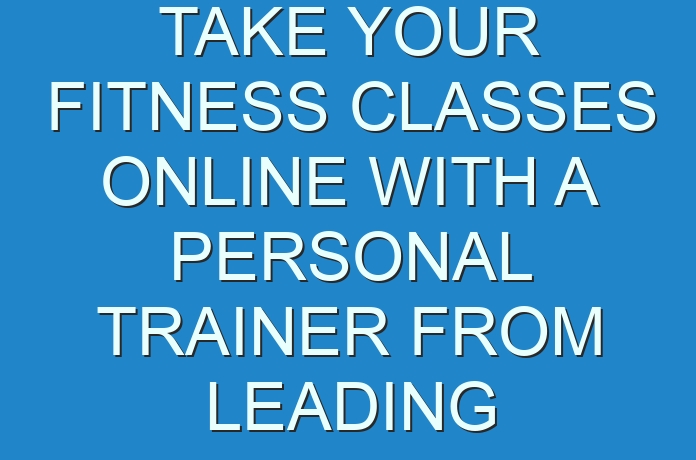 Whether you are just starting your fitness journey or are an experienced fitness enthusiast, fitness online classes from a personal trainer are usually a great option. Now, it is completely normal to have certain questions regarding virtual classes with a personal trainer. So, in this post, we have answered some frequently asked questions about online fitness training for you:
Should I hire an online personal trainer?
The first and foremost question that arises to almost each and everyone – should I hire an online personal trainer? Is there really a need?
Online personal trainers, in general, suit all personalities, fitness types, budgets and have insurmountable benefits. However, if you are still skeptical about taking a virtual plunge, then consider answering these questions to your own self to get a clearer view:
1)                How much instruction do I need?
3)                  How packed is my day-to-day schedule?
4)                  What is my motivation behind hiring an online fitness trainer?
Who are the best candidates for online fitness coaching?
Anyone who wants to make a long-lasting change or wants to give up dieting for good is usually a good candidate for online fitness coaching. This is because people generally have tons of information regarding health, diet, food, and fitness but mostly need guidance to decide which information is relevant and what will suit their body and daily routine. In such a situation online fitness training help people improve their food choices, habits, and the level of activity they must do every single day for a healthy body.
What are some benefits of virtual fitness classes?
Other than the flexibility and accessibility of online classes, research has shown that immersing oneself in a virtual environment during a workout helps boost performance and endurance. Besides, when people focus on the screen during workout it helps reduce the levels of perceived pain and effort thus helping people to push harder.
How should I choose the best online fitness program?
It is generally difficult for beginners to choose an online fitness program that will fit their needs. So, here are some quick tips to help through the ordeal:
Understand your goals – First things first, set a goal then sit down and write out everything you can right from the type of training you are willing to commit to, your individual fitness goal, and the length of time you will be able to devote your time to a fitness program.
Research – Once you have the goal in mind, do some research. To do this, type your goal into Google and watch the online programs that come up, thereafter look into each one of them and choose the one that fits your needs.
What are group fitness classes? What do they generally offer?
At Leading Edge Personal Trainers we are providing both, group as well as individual fitness classes to our clients. The group fitness class basically encompasses any and all forms of fitness that is done in a group led by a personal trainer or group instructor. Such online fitness classes are usually most suited for people who like working out and motivating each other, have a flexible schedule, and are looking for an INEXPENSIVE training option.
Now, the ultimate decision to join a one-on-one virtual class with a personal trainer or a group fitness class usually depends on your preferences and needs. But, to start, you can visit the Leading Edge website to know about what our programs offer and choose the best one based on your needs and goals.
read more about Australia day doodle #googledoodle