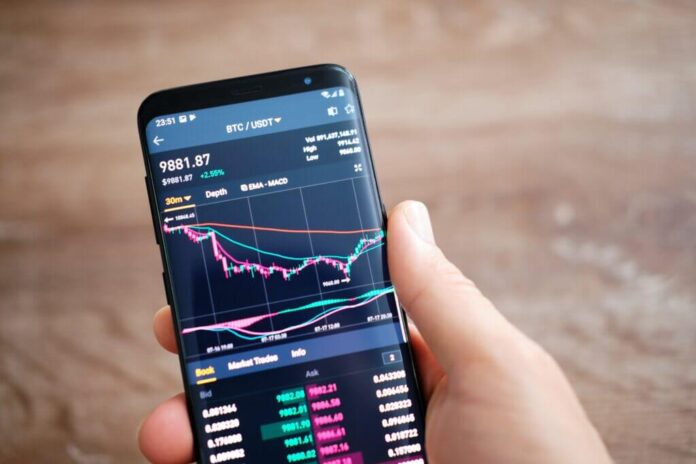 The resounding sound of money serves as a magnet for scammers to lurk around the corners of the forex market.  As long as they smell the "greed," "naivety," and money, they will always be coming around. Assess the different types of scamming activities. You can immediately see that there is always a corresponding amount that is being received or being paid to the fraudulent brokers.
If money kept on pouring into their pockets through their scamming schemes, they would always be in the trade and most likely kept on evolving and perfecting their schemes.
Several notable scam practices such as Signal Seller Forex Scams, False Trading Investment Scams, Forex Robot Scams (discussed on https://forexrobotnation.com/), The Point-Spread Scam, and offshore forex trade scam proliferate for the fraudulent brokers are receiving money from the "naïve" or "greed" investors. The continuous cycle of the different scamming activities can be put to a halt once you stop giving in to these scammers. If there is no money that will pour into the pockets of the fraudulent brokers, most likely than not, they will put a stop to their scheme.
Stop taking the bait and giving money to the scammers
The only way to put a halt to the persistent scamming schemes in the forex trade is for the individual trader and investor to stop giving money to the fraudulent brokers.
Patience must be observed
As the old adage says that "patience is a virtue," and it is also true in the forex trade in order for you to protect your financial investment from any forms of forex scams.
If you are a rookie in the forex trade, give yourself enough time to assess and search for a reliable broker. You can search the website that is being created by National Futures Association (NFA) which is the Background Affiliation Status Information Center (BASIC). On this website, you are able to be acquainted with reliable brokers. You need to allocate ample time to do the research in order to get to know the different legitimate brokers in order to avoid being a prey to fraudulent brokers.
It takes time to wait for the forex trade market to work favourable to you and what you need is to be patient rather than resort to the easiest way being offered by the scammers. There are a number of legitimate and reliable forex brokers you can choose from in the market; therefore, you must research with patience and diligence to avoid those unregulated and untrustworthy forex brokers.
Trust your investment to trustworthy forex brokers
After the intensified search and you already have in mind the kind of broker that you want, then you can proceed to check some important information about the broker.
Usually, a reputable broker is a person who is transparent, trustworthy, and has a proven track record in the field of forex trade. You can check it through its website that will show a forex trading review and comment. Remember, if no comments about the "broker" or forex reviews available, then you may have second thoughts of engaging the services of that broker. A legitimate broker has always been transparent and can be seen through forex reviews.
Conduct Background Checks
You will be on the right track if you will conduct an intensified background check on your chosen broker. It is an elementary rule that is being emphasized by our elementary teachers to do our homework properly by double-checking our information. It is also true with the forex trade, wherein you need to exercise the proper diligence and make some background check of your chosen forex broker.
These are things that you need to check on, such as the business registration detail, trading history, About Us page, and even the broker's license. If you conduct this type of background check, then you will avoid running into a fraudulent broker.
Do not make a risky decision of stashing your money to an individual or an entity that does not provide some background information. For the more than the information about them is not transparent and cannot be accessed, it is most likely that these guys are fraud.
Refrain from taking the bait of offers that are "Too Good to Be True"
Like in any business venture, the forex trade takes time for the investor to expect an ROI (Return of Investment). Fortune and business success cannot be achieved overtime for it is achievable over a course in time. Doing business and trade requires patience, discipline, and employing some legitimate strategies.
If there is a system that promises a quick way of attaining success in the forex trade or a promise of a huge amount of return for the investment or anything that sounds so good that it is so irresistible, then you must know that it is the usual bait of the scammers to get you. Do not give in to their bait so that you can help put a stop to the proliferation of the scamming schemes.
Equip yourself with knowledge
Before tipping your toe in the forex market, you need to equip yourself with the adequate knowledge that can help you minimize the chances of getting into having "gambling syndrome" or engaging in a fraudulent scheme.
The usual prey for the scammers is those investors that seem to be naïve or lack the appropriate knowledge on how forex trade is being conducted. There is a greater chance of getting into an unregulated forex trade if the individual lacks knowledge.
Check for a Demo Account
If a broker is legit, there is a high probability that he has a demo account. It is usual for these guys to have a demo account. If there is no demo account or there is a discouragement of using a demo account, it is most likely that the broker is not legit.
These are just some of the ways in order to put a halt to the pouring of money to the account and pockets of the scammers. If every investor learns how to resist the temptation of quick way and instant fortune, most likely, the scheme of scamming will be put to an end.