Most European travelers overlook the Baltic countries, but if you're searching for off-the-beaten-path destinations on a well-traveled continent like Europe, the Baltic countries are the place to go.
The Baltic republics provide a more authentic view of Eastern Europe's forgotten past, from medieval beginnings to deadly freedom battles against the Soviet Union, as well as a fairy-tale-like experience in its small villages and woods. Here are 6 tips you should know before planning your trip to the Baltic nations.
1. When To Visit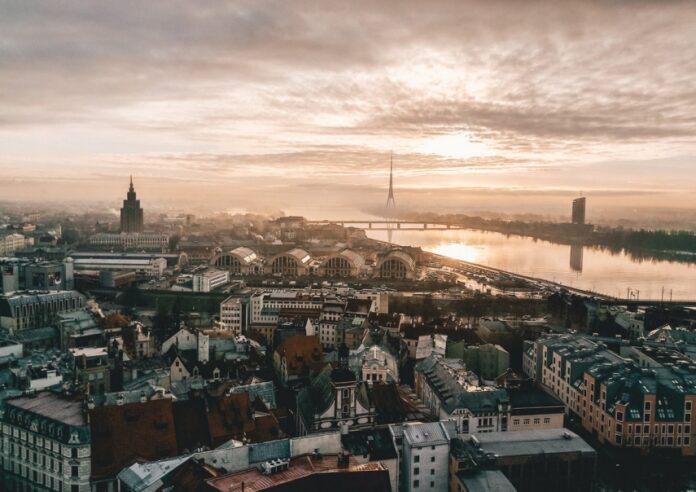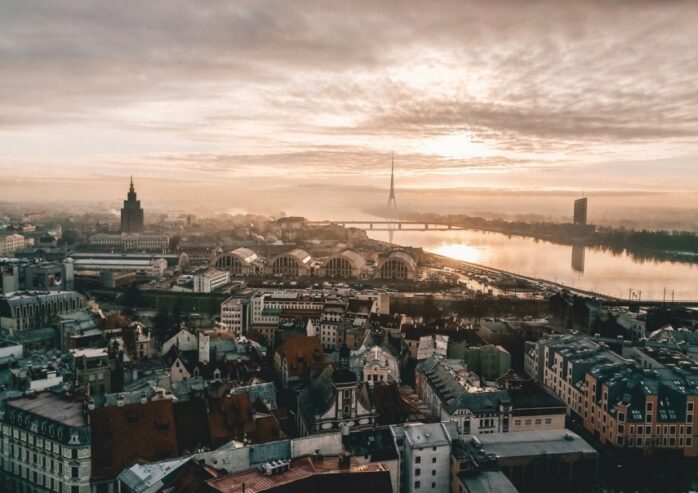 Summer is the finest time to visit the Baltic States since temperatures are pleasant and the sun shines for 18 hours on the longest days. Taking advantage of offers during the off-season could backfire: Spring is frequently brief and rainy, fall is frigid, and winter is dark, cold, and difficult to travel through, especially in rural places. Even if you stay in the calmer coastline regions (where Estonian and Latvian capitals Tallinn and Riga are located), snowy forecasts are common during the winter months. Visit TravelAddicts to plan your trip to Baltic nations.
2. Places To Visit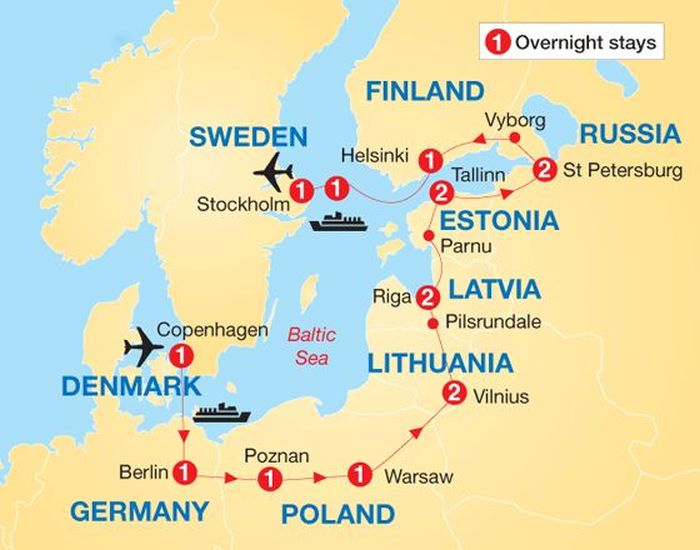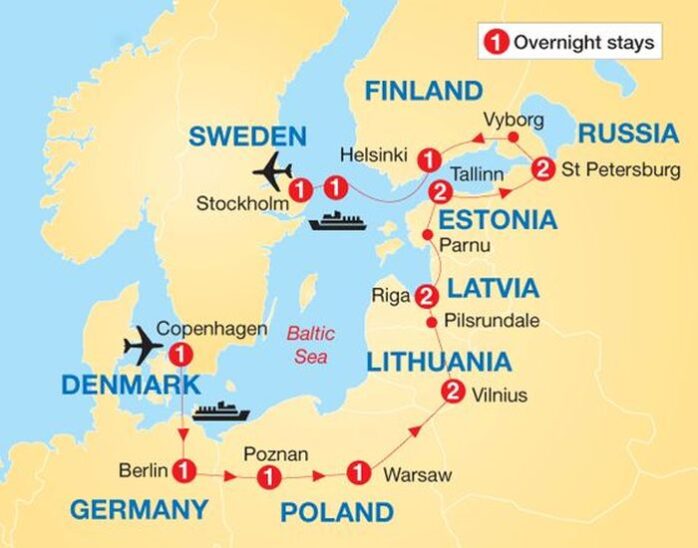 You'll want to explore the medieval castles that dot the Baltic States' coastlines and interiors, in addition to the historical attractions in the main cities. Trakai, a castle on an island in Lake Galv, is particularly beautiful, harkening back to the Grand Duchy of Lithuania's glory days. The atmospheric Sigulda in Latvia, where crusaders lived in the 12th and 13th centuries while attempting to convert the Baltic region's then-pagan people, is also worth seeing.
Visit Klaipeda, Lithuania's biggest seaport and a city heavily influenced by Germany, for culture outside of the capitals (it was politically part of the country until 1923 when it was annexed by Lithuania). Visit Tartu, Estonia's second-largest city and home to the country's major university, as well. Lahemaa, Estonia's largest national park, has a diverse range of landscapes, from forests to dunes to alpine lakes, if you're looking for a taste of nature.
3. What To Eat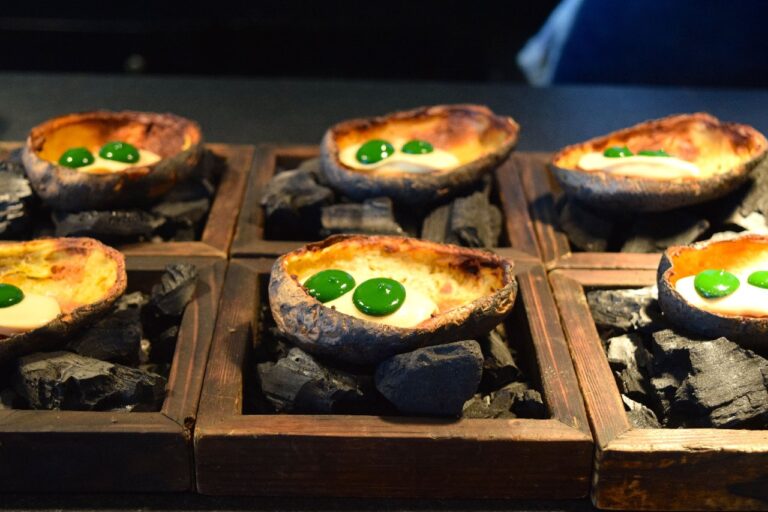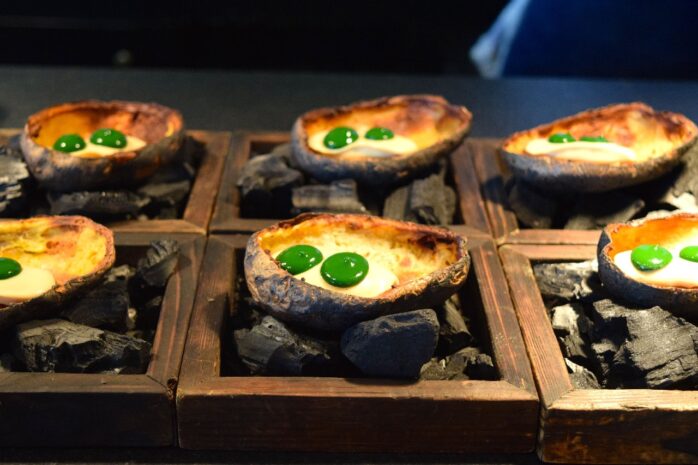 The Baltic countries' cuisine is very similar to Russian cuisine, with beets and potatoes, great dark breads, and a variety of dumplings being served in restaurants all around the region. However, because the Baltic Sea provides so much bounty, you'll discover fish and shellfish here as well. Game is also popular, and if you visit during the summer, you'll be able to take advantage of the region's brief but stunning growing season. Fruit wines are popular, so raise a glass of cherry or black currant wine to celebrate your voyage.
Aside from traditional drinks like beer and vodka, local spirits like Vana Tallin (rum liqueur) in Estonia, Black Balsam (herbal liqueur) in Latvia, and Krupnikas (honey liqueur) in Lithuania are worth trying. Kvass in Latvia and Gira in Lithuania are both fermented soft beverages prepared from rye bread that taste similar to root beer.
For those interested, Estonia, in particular, has a burgeoning craft beer scene that can compete with some of the most well-known in the west. If you enjoy craft beer, Estonia is the place to visit for amazing and creative brews available all throughout the country.
4. There Are Lot Of Travel Options
When traveling between cities inside one country, it's worth looking into whether buses or trains are the best options for your journey. Buses normally have the most extensive network, but certain countries, particularly Latvia, have a great train network that connects the major cities in the Riga area.
Though public transportation in the Baltics is frequent and reliable, renting a car can be very useful if you want to travel to more remote areas of the country or simply don't want to be at the mercy of bus schedules.
5. Book Accommodations In Advance
One of the most important topics to cover in any Baltics travel guide is lodging. One small drawback of Baltics travel for a budget traveler is the scarcity of hostels outside of the larger cities.
This does not, however, imply that there is a scarcity of low-cost lodging in the Baltics. Airbnb rentals are common, and in most regions, a private apartment may be rented for roughly €30 per night, with private rooms costing about half that.
In most major towns and cities, there are also more conventional guesthouses and BnBs that can provide an economical lodging choice. One thing to keep in mind if you're traveling during peak season is to book ahead of time, especially in capital cities and coastal towns, as the best spots tend to sell out quickly.
6. You Can Speak English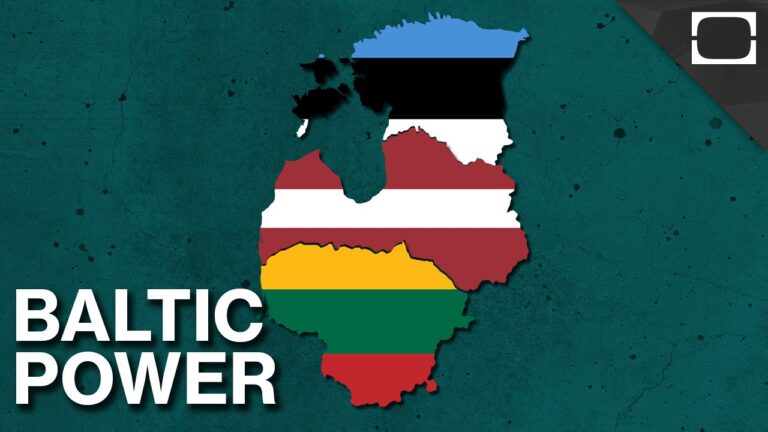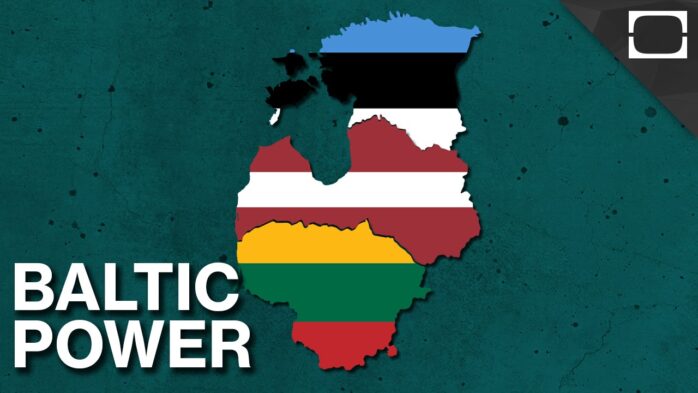 The Baltic republics went through a process of reinstating their indigenous language as the official language of their country when the Soviet Union collapsed. Latvian and Lithuanian are Indo-European languages with a lot in common, although Estonian is closer to Finnish.
Many people in the Baltics speak Russian as a second language, especially older people who attended school during the Soviet era. Some cities, particularly those near the Russian border, will speak Russian rather than the Baltic language as their primary language.
If you know Russian and want to utilize it in the Baltics, keep in mind that some people prefer you to speak English first. People from all three Baltic countries are proud of their national identities and do not want to be identified with Russia today — particularly in language. Younger people and those who live in capital cities will be more likely to speak English, while German will be spoken in some areas of the Baltic nations.
Conclusion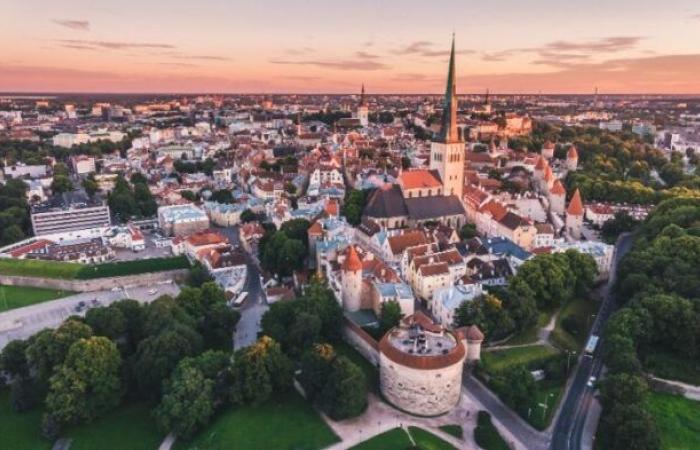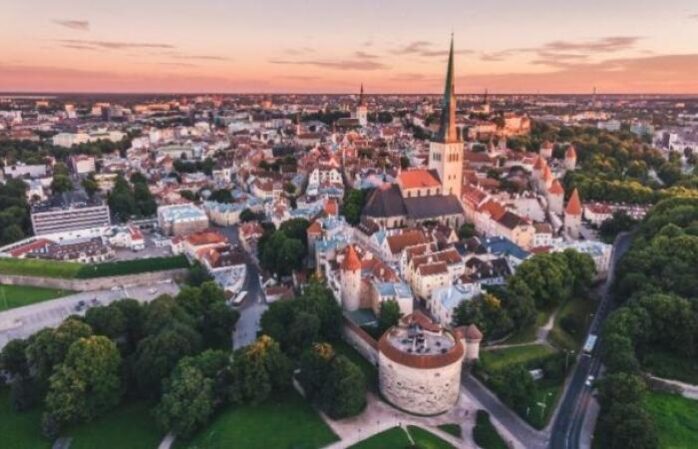 Traveling through the Baltics is a fantastic, gratifying experience that will enthrall anybody who tries it. There's so much to do, see, and experience in these small countries that you'll be blown away. The Baltics may offer a quintessential European experience with a fraction of the tourist hordes found in Western European destinations, from lively towns to white-sand beaches to medieval castles.