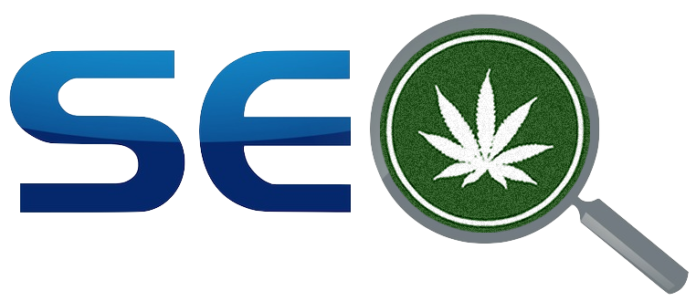 Cannabis is getting legalized in many countries around the world. As a result, so many cannabis dispensaries and entrepreneurs are getting into this business in cities. The advent of plenty of cannabis businesses makes things difficult for any specific cannabis business to shine and stand out. Gone are those days when a business was looked at on some yellow book as things have become virtual now. Most of the cannabis businesses and entrepreneurs are resorting to the internet to promote their brand and business. But having accounts on social media and building a website is not enough to get customers to buy your products. You need to systematically enhance your business's web presence using local SEO (Search Engine Optimization) for taking cannabis business higher.
Local and regional SEO is the perfect tool to create a brand of your cannabis products and business for local clients and consumers. It helps to drive more cannabis consumers and buyers towards your website and online dispensary store. Cannabis Dispensary SEO is essential for any dispensary to achieve success. Google prohibits the branding and promotion of cannabis and related products using paid advertising. Hence, as a cannabis business owner, it would be great for you to utilize local SEO to get on top search results of Google to get good leads and traffic. Once you start getting local customers and buyers and your business starts to grow, you will have more opportunities to expand.
Effective local SEO
A business can only shine once it manages to create a local customer base first. This is the reason doing local SEO for your cannabis business is essential. In this way, local cannabis buyers and users will get to know about your business, and they will reach you to buy your products. This way, you will have an excellent online segment of cannabis buyers and consumers.
Local consumers are looking for cannabis
If you want to take your cannabis business higher, you need first to target the local cannabis consumers. Local customers always look for better cannabis supplies and products. Hence, resorting to local SEO, and SEO for a cannabis business will give your business the necessary growth that it needs. Local cannabis users will thus flock towards your cannabis website and online store. You need to make fair use of different weed and marijuana-related words in the search query of SEO to get more leads and traffic.
First seen the first click
Internet users prefer to click on the websites or webpages on the first Google page of search results. Most of the people do not even go to the second page of the said search results. Hence, there is a cutthroat competition among online business owners to get listed on the first page of Google search results as it is highly likely to get more clicks and traffic. You should also make the best use of local SEO to feature your website on the very first page of Google search results. As a result, the viewers and cannabis users in and around your locality will visit your site.
Here are some useful advice and tips that you can follow to implement local SEO in the best way possible.
Put your cannabis business on the map
Internet users and customers, more often than not, look for content and businesses on the first page of Google search results. When someone types a location or city and relevant keyword in the search query, Google brings relevant search results on websites, advertisements, blogs of the local business in that specific region or location. The websites and links on the first page of search results mostly get benefitted for apparent reasons. Hence, you need to take help from some business listing community that will put your cannabis business and website on the first page of Google search results locally to drive the local customers and consumers.
Go for GMB (Google My Business)
GMB is nothing but some free directory that registers the location of your cannabis company, business page and put contact details (phone numbers and email) on the internet. It certainly is an excellent chance for you to put your business on the internet with the Google algorithm. It is beneficial as Google delivers localized business results to local people of that particular area by default. For instance, if someone types, ''cannabis shop near me'', then your shop could appear on the first page of Google results if you enlist your business locally. In this regard, it is essential to make your cannabis business consistent on all social media platforms and business listing segments. Facebook and Instagram will be beneficial in this case. Hence, going for GMB will correctly optimize the online presence of your business.
Google Local Pack
Google Local Pack is hugely beneficial as it helps local businesses, products, and services flourish locally. It enlists local searches and features local businesses. Hence, if a consumer is from the same locality or location where your cannabis store or dispensary is, you can feature your business in Google Local Pack. You are not required to compete with the other third-party website or directories ranking. Getting featured on the local pack is beneficial for any online business or dispensaries. Hence, you should also go for Google Local Pack to feature your cannabis business there.
As previously discussed, Google My Business happens to have a factor. GMB does not necessarily list business search results following ranking in Google Local Pack. It will be beneficial for your cannabis business in the sense even if your site does not get featured in organic search results. You always have the option of being in the local pack. Such types of searches are ideal for smartphone searches as someone can just tap on searches in Google Local Pack and be effectively redirected to a specific location through Google Map.
Optimization with Local SEO
Three different factors are there that Google considers the Local Pack search results on:
Relevance: It is about how properly the local listing is to match with some search query. Hence, you should provide complete details and information about your cannabis dispensary or business on the internet for better optimization. As a result, Google will be able to show better search results of your business to searchers.
Distance refers to the distance between possible search results from the region or locality mentioned in the search query. In case the locality is not mentioned in the search, Google is to calculate distance depending on details about their locations.
Prominence: Some locations are to be more prominent than other places in the offline world. Search results may reflect it through local rankings. The importance is even dependent on details Google happens to have regarding marijuana business on the web from directories, articles, and links. Getting positive Google reviews is considered an essential factor in the local search ranking.
Reviews: It is said that 84% of total consumers' trust in some online study leads to personal recommendations. Moreover, 70% of a website's visitors are to leave some feedback or review if they are asked to. Moreover, 74% of the total customers are to trust businesses with positive feedbacks and reviews.
Links: External and internal links are considered a vote of confidence from other websites to help Google determine its credibility. Hence, having more links is acceptable. If other sites link to your business site, it carries more significance. But links are given on authoritative websites generally have more weightage than that of smaller websites. To enhance the local SEO of your cannabis business, if some local corporate website like educational web streams and sites features details from your site or blogs and then provides the link, your business site is to get more traffic for sure.
Use relevant local keywords
It is essential to use relevant local keywords for better optimization of SEO. Try to insert and use proper local keywords pertinent to your cannabis products or service. It will feature your business website on the first page of Google searches. For example, if your cannabis business is located in California, you can insert the word 'California' in your website content. There are other ways to optimize your cannabis website.
Moreover, you also have the option to insert the word 'California' in the meta-description of your business site. On the other hand, you can even customize the site URL using the same name 'California.' Adding some image tags with some relevant local keywords will also be useful.
Local Online PRs
It will be good for your business to appear on some significant publications to garner local coverage, and it will effectively improve the local SEO of the business. As such publications have a high index on Google, targeting these publications will optimize the local SEO, and viewers will visit your website more frequently. Publications act as a useful recommendation that gets the trust of searchers quickly. You should build rapport with local reporters and journalists to write about your cannabis business for effective promotion. In this way, viewers and researchers will get updates about your products and business. Thus brand awareness of your business and products will increase.
Get your business listed on local directories
You should get your cannabis business listed on local directories to optimize SEO rankings. This is an essential part of any cannabis SEO marketing strategy.  You can get your business profiles on different review sites like Yellow pages, Yelp for researchers to find you easily on the web. Registering your cannabis products and business on such popular platforms will get you more traffic and leads. Weedmaps is such a popular online forum where people look for a cannabis business to find on the map and get updated on related cannabis news. They even give reviews and feedbacks on cannabis to help other people on the forum. If you get your cannabis business registered on this platform, then it will be beneficial.
Target iPhone users
Android and iPhones are different in many ways. The search engines and their mechanism on iPhones are quite other than that of android models. Your cannabis business is not likely to automatically show up on the iPhone in the case of a local business. Hence, you are likely to lose many potential cannabis customers and users that mainly utilize iPhones for doing searches to find cannabis products and business.
In case you are eager to stay ahead of your competitors in the cannabis business, you are required to register your marijuana business at Apple Place on the iPhone. Doing this would be specifically beneficial for you because most of the other competitors in the cannabis business are less likely to know about this. Therefore, this is a golden chance for you to get a head-start in this regard as compared to them. If someone looks for the cannabis business in a specific area on Google in an android phone, then there will be 100 results, but in the case of an iPhone, the number would be 20 at least. If your business does not get listed on iPhone, you miss out on the potential customers that visit these 20 search results.
Local content for the multi-local businesses and brands
Multi-local businesses are supposed to concentrate on developing web content targeting a local audience. Most of such cannabis businesses, despite having several locations for dispensaries, have the same landing page for those locations. But they should go for making a unique landing page for every location.
The content keywords should be related to your locality to make your cannabis site appear in local search results for several places. You should at least include the name of the locality. It will then get more leads and traffic. As a result, your website will get more clicks and views.
Update GMB Listings
You should be authentic in a business listing on Yelp, Bing, or Google. It is essential to regularly update the details and information regarding your cannabis business and products. Use recent images, prices, and quality. It is not recommended to use a photoshopped image if you want to improve your SEO ranking. In case users of your cannabis have given feedback and reviews, whether positive and negative, you should accept it and provide appropriate feedback. It will make potential consumers trust your business and products.  All of these tips are important small ranking factors for your Cannabis dispensary SEO strategy.
Go for Google Virtual Tour
Google Virtual Tour is an excellent tool for each kind of business looking for local SEO. In this, you have the option of adding some 3D images of your cannabis business to your business profile that is to pop up in searches on the Google map. Search results having ideas get more preference by Google, and it also generates interest among the visitors. Thus your website is supposed to rank well in local search results.
Go for SEO as soon as possible
As soon as you start a cannabis business, you should get into Search Engine Optimization. You should not wait around thinking that there is still time for this. It is known from different studies that once a cannabis customer gets to find a cannabis business or dispensary. Then he is less significantly less likely to look for another one. This is why, the more you wait, your prospect of getting a cannabis user gets reduced.
Optimization for the mobile users
In the case of local searches, the mobile audience for the cannabis business is quite different than that of the desktop audience. Mobile users are most likely to look for direct results at that exact moment through their searches. Hence, you should provide mobile searchers with the quickest, most uncomplicated, and most straightforward solutions to their queries. In this way, you will convert more mobile users into potential buyers of your cannabis.
On-Page SEO
It is significant for you to include keywords related to your business location and locality to improve on-page SEO rankings. You should do it in the following places:
Heading tags enable search engines to determine what a website, pages, or sections are regarding. You should utilize such tags on your websites to get a better rank on Google search results. You need to know how to put these tags on your webpage and site effectively. Heading tags have some unique structure that you are supposed to follow to enhance your site's ranking for the target keywords.
H1 tag is used to describe the web page. It is considered to be most significant in this regard.
Then there is the H2 tag which is generally used for describing some segment of the web page. It is regarded as the second most significant heading tag.
H3 tag is about describing subsection which comes third as far as its importance is concerned in heading tags.
Title Tag: A title tag is a meta-tag utilized for Search Engine Optimization that offers browsers and search engines text displayed above meta-description in search tabs and results.
Description Tag: This tag tells what a web page is all about in detail below the title. More often than not, Google and other search engines utilize meta-description as information text in the snippet.
Alt-Text: If it is about Cannabis SEO, utilizing alt tags on multimedia videos and photos given on the cannabis business website will enhance rankings worldwide and local searches in the best way possible.
Page Load Speed: It is regarded as extremely essential for optimizing the mobile users and audience. More than 53% mobile audience is to leave a website in case it is loading very slowly. This is why you should do the needful in creating a pleasant user experience for the large mobile audience. The fast loading time of your cannabis website will be a crucial aspect to optimize the conversation rate effectively. The page loading feature is exceptionally essential, and for this reason, Google has a mobile-friendly test tool for helping several businesses to determine if their websites have loading issues or not.
Website Design: In designing your cannabis website, you must consider few essential things in your mind.
You should avoid using flash. In many cases, it is seen that the Flush plugin feature is not available on many users' phones. In this regard, HTML5 will surely be a far better alternative to resort as it does not need any kind of plugin.
You should refrain from using any kind of pop-ups on the homepage. Using pop-ups on the homepage of your cannabis website is to affect the SEO ranking negatively.
It is known to be beneficial to use large buttons for the ease and convenience of the users. It is also essential to make sure that there is enough space between different buttons so that visitors do not end up clicking on some additional button.
NAP (Name, Address, and Phone Number): NAP is likely to be part of the header, sidebar, and footer, which is expected to be shown on each web page for mobile users to access easily conveniently. You must make sure that your NAP information is the same and consistent on media platforms where your cannabis business is listed. If there is different detail on different platforms, Google should consider separate listing as an additional business. Hence, your business will not get the intended SEO that it is looking for.
Local SEO and mobile are to work together. Once you manage to optimize your cannabis business site for the mobile audience, you will see that your website got better rankings on local search results.
Content is everything
Content is ultra-essential for better SEO. Informative, well-researched and authentic content is appreciated by the search engines to publish such content for searchers. Publishing relevant articles and blogs to inform the audience about the latest educational research, activities and other topics related to cannabis that the audience may want to explore is highly likely to get more leads and traffic to your site. If your articles and blogs already have authentic and well-researched information, it will attract more audience and visitors to it, and your website's reach will automatically increase.
Google these days optimize search results depending on voice search too. Hence, you should go for the voice search feature and reap its benefits. You should do proper keyword research for the voice search again. It will be sufficient to know what words and phrases locals use to voice search to find cannabis on the web. You must include these certain words in the content of your website. This is how your website's SEO ranking will undoubtedly be increased.
SEO Firm Assistance
SEO is considered to be a continuous process. You cannot just do it once and then stop. You must continually update the content and details given on your cannabis website because the search world is constantly changing each day. In case you have limited time or knowledge to do SEO on your own, you always have an option to resort to a cannabis SEO expert to do the job for you. Hiring a professional will undoubtedly be very beneficial and advantageous for you.
What more should you do regarding SEO?
SEO or Search Engine Optimization has become essential for the promotion and branding of any business these days. This is the only way to reach different segments of customers available online. It would be best for you to do some market research about your cannabis business competitors first. This would give you a fair idea about their position and status.
Then you can talk to your new customers to know how they found your business online. Once you know which platforms these cannabis users use most, you can do your SEO marketing. It will be quite advantageous for your business, to say the least