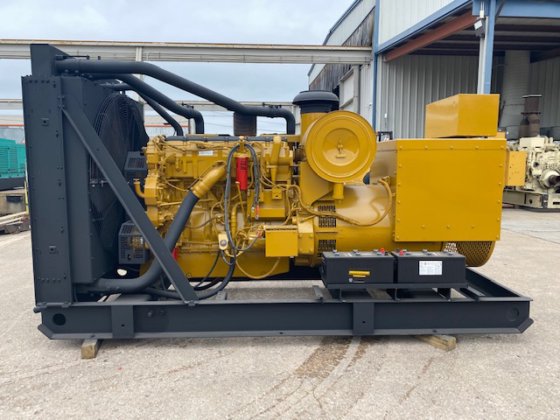 Used generators can be reliable, just like new ones. However, if you're not careful enough, you may buy a worn-out generator that may give you many problems because you don't know how the previous owner handled it. But if you find one in good condition, it can serve your business's and home's operations perfectly. If you're working on a tight budget, this is the right fit for you.
You can buy various types of used generators, including electric, propane, and natural gas. Bellwood rewinds can also sell you high-quality used diesel generators.
Here are ways that you can identify an excellent used generator:
Generator's Age
Anyone who wants to purchase a new car knows that he needs to check the vehicle's lifespan and mileage before making a decision. This rule also applies to generators. Before buying one, you need to know how long it's been in operation. Fortunately, most generators have an in-built odometer that'll give you their history.
A generator that was constantly in operation may have more wear than a standby one. Buying a standby generator is advisable because they have better maintenance than those in continuous use.
Manufacturer And Model
A generator's model and manufacturer influence its quality and can help you make the right decision. As a rule of thumb, ensure you don't buy a generator whose model and manufacturer you don't trust or know. Some major generator manufacturers include Kohler, Generac, Cummins, and Briggs & Stratton. As you consider the manufacturers, ensure you also purchase a generator made of high-quality material.
Carry Out An Inspection
It's vital to carry out a personal inspection of the machine before deciding to buy it. Get as much information as you can about its maintenance, and go through every record to know how many times it's been repaired and how long it's been used. The previous owner of the generator can also give you critical information about the generator's functionality.
Buying a used generator online is a quick way of making a purchase. However, ensure you visit the vendor's physical store to check signs of wear and tear. During an inspection, look out for worn out parts, welding, and wiring, confirming that every part is functioning in its optimal condition.
Load Test
You can use a tool like a calibrated load bank to confirm the generator's capability. You can also observe how the whole machine works, both under less stress and more stress, to know if it has malfunctioned components or damages. Conducting a load test can be compared to testing a used car and driving it hard for about an hour.
Go To Reputable Dealers
It's advisable not to buy a standby generator from a vendor or dealer you don't know. That's because certified electricians need to test and maintain used generators before selling them. Unfortunately, not everyone can carry out this type of maintenance. It's only reputable dealers with a solid reputation who'll carry out these testing procedures. Reading online reviews can help you know such vendors or dealers.
Wrapping Up
Purchasing a used generator for your business can save you a lot of money. However, it would help if you considered the factors above to get the best one.