For any logo, it is a must to have a clear and easy image. So, people can interpret it quickly and what it's about. When you decide to start a business, it is important to keep your logo design simple and understandable. It works great on multiple social media platforms and provides identity to your business. Large companies always take care of their logo design to get the customers' attention. However, small companies often lack this skill. Small businesses should know that logos are as important as your products and services. Thus, a logo should be clear in its meaning and value. You can contact any animated maker logo to do the work for your business. Three things are important for any logo, such as
Typography
Simple colors
Strong visual element
Typography: 
When it comes to logo designing, the selection of face types and their arrangement is important. You have to choose the best combination of color, image, and graphics to make your logo the best. The reason behind this is that people look at your brand's logo to understand the secret meaning lying in it. Strong branding helps to provoke an emotional connection. You can choose typography according to the interest. Your logo must exhibit trust and encourage optimism. Typography provokes positive feelings in people without making them aware of that.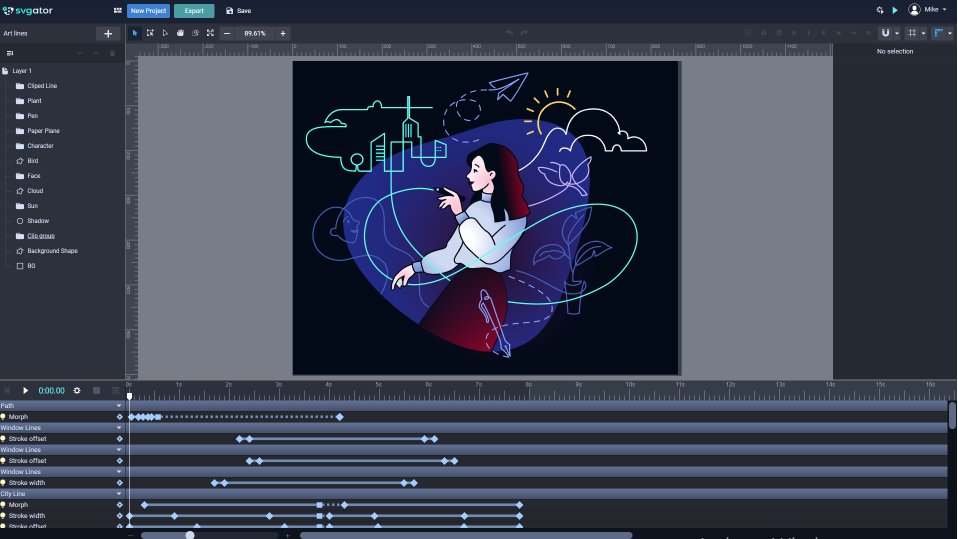 Communication: 
When you select images and colors for your brand logo, it helps in communication. Always choose typography that exhibits what your company stands for. Either it is elegant, traditional, or modern. Your logo designing should be pleasing and functional at the same time. Thus, typography has an overall impact on the user experience. However, you have to make sure that your company name is clear and legible.
Choose color wisely:
Everything looks more beautiful in colors. Who wants to live without colors? Colors are the major thing in logo designing that exhibit how powerful your sale percentage could be. Colors trigger emotions and give meaning to life. In any marketing, colors improve brand recognition to 80% and make it more presentable. The bright colors depend on your target market and industry. When designing a logo, you should stick to certain colors. In this way, you can attract more customers.
Solid colors: 
Many brands use blue color to promote trust in products and services. You should pick the color depending on your feeling. No one knows better than you and what is suitable for your brand. Every brand tells a story that communicates your values and exhibits unique things. The powerful brands choose a simple color palette and remain to solid color than gradients. Before printing the design, you should know that color looks different on screen and in print form.
Use iconic element: 
In the marketing world, almost 72% of the brand names are of words and acronyms. It creates an image in someone's mind. The visual elements increase the overall appearance and make your logo look more memorable. In less than 10 seconds, it grabs the customer's attention and lets him memorize it.