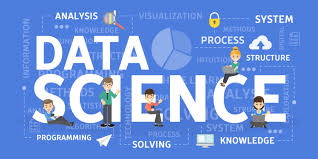 Data scientists are keen to learn what and how individuals think and operate, and among the best ways to gather that type of data is through conducting surveys. Phone interviews, online survey, and interviews conducted are common approaches for conducting surveys. But nowadays, online surveys are among the most common forms of collecting people's data, since they give many benefits:
Simple to develop and administer.
Data entry.
Better reach.
Faster response time.
As a methodology, this article refers to the online surveys, although it is important to guarantee that online surveys are the best tool for your research goals. Physical interviews could be easier if you deal with a low group. Looking for approaches with a really large population that release a huge amount to draw a sample size, then online surveys enable the most choices for data analysis. One of the best survey report you can see for an example is "IT Skills and Salary" survey done by QuickStart. Here are the steps to carry out online surveys:
Determining Goals
Each survey begins with a target or subject, that requires to be broken down into targets. Our priorities, as they shape our questions and data analysis, must be strictly outlined. Ensure that priorities are clear, observable and guided by actions.
We can research literature, ask someone else for feedback, and carry out qualitative research in order to identify specific goals. Qualitative research allows us to understand much more about issue we are studying and its background, such as physical interviews. And seeking others for feedback and relevant research will help us identify problems quickly, target areas for more research, or locate current sets of data for our analysis.
Defining Population and sampling
The set of people we're attempting to study by performing a survey are called the population. For example, the population is all company employees. So we're going to begin by creating a list of all parts of the population, which we call a sample. Once the population and sample is defined it become more easier to create the data analysis plan which is the next step.
Creating data analysis plan
Once the population and sampling is done, we need a data analysis plan before developing our survey. It will guarantee that we reflect about what we want to analyze and how we might achieve fairly relevant findings that will help us to do that research. Writing out our survey goals as well as how we plan to analyze each of these is the best way to construct a study plan.
When we compose survey questions to ensure that we obtain the correct data for the analysis, we may want to continue going back to our data analysis plan. So, it's good to pause a second every once in a while to look at the standard of measurement that defines the quality of the data we gather.
Designing the survey
We have established our targets, sampling technique, population, method of study, and plan of data analysis by now. Now in the next phase , these will all assist: writing surveys and designing our questionnaire. Three forms of knowledge are collected by most surveys:
Quantifiable information.
Demographics such as age, ethnicity, nationality, gender, religion, income, as well as their career and level of education
Open-ended questionnaire
Pre-testing
Even though we've provided questions about our survey does not mean that the  online survey is ready to roll! Now, the next objective is to evaluate to make sure we get the consistency of answers we're searching for. Pre-testing will uncover various issues, such as bad-phrased questions and groups of missed answers.
Secondly, we are going to put together a small collection of people who have never seen the questionnaire before. We are supposed to let everyone take the survey then, whether they have questions, without providing any support or explanation. Afterwards, we will speak to all of them and check at their answers to see if there are some weak spots that need to be corrected in our research.
Conducting the online survey
Now, once everything is done, next step is to actually conduct the survey in the decided group of people. You can do it by advertising the survey on the website or application and sharing the link, sending the survey via email, calling the audience, posting on social media platform, or showing on websites via pop-up.
All of these approaches is related to various sampling techniques, and we'll get the data, each will impact the choices for statistical analysis we have.You can use Google Surveys, Typeform, and SurveyMonkey have online resources to help plan and circulate our survey.
Data analysis
The fundamental statistics as well as data analysis options are included with most in-demand survey tools. This gives us more options, we would certainly want to download data and conduct our own research. When we are crunching our figures, one thing we might not want to forget: we really should examine the way participants did the survey.
We should control where individuals fell out, how much the survey takes them to finish, etc., and use these observations to improve our data analysis. We should also investigate why data is lost and look at outliers to see how the outcomes are influenced by these.
Reporting the survey results
Once the survey is conducted and its results are analyzed, the very last phase is to compile a report carrying the survey results. This report will cover the facts and figures and the initial purpose why survey was conducted in the first place. You can do this by writing the reports and circulating them via email, on social media, announcing on websites, or by publishing articles.
Conclusion
For a research project, online surveys are an efficient way to gather data. However, to guarantee that the online survey generates meaningful, accurate, reflective response results, particular attention must be paid to each phase in the research survey. To learn how to conduct surveys or launch your career in the data science field, you should take data science certification training and get started from there.