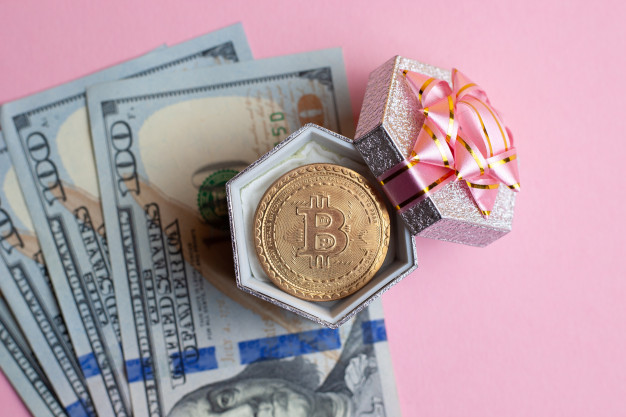 Nearly every single aspect of our lives has been transformed significantly in recent years by digital technology. Whether we have to do shopping, book tickets, communicate or pay for something, all went online now. People are adopting new digital ways rapidly and leaving old traditional ways behind. Well, change is good and people are loving these changes happened to them in terms of digitalization. Doing things online is more easy, convenient, and faster as well.
since date breaches have become common for quite some time, and the modern economy has a lot of incentives in this digital world to make it easier and secure to pay for what you want. One of the biggest changes has been made in the department of the traditional way of payment. This results in a significant jump in the rise of virtual cards, they are more in trend than ever before. And yes, there are tons of good reasons behind this change. In this blog post, I'm going to tell you about How to buy virtual credit card with Bitcoin.
What is Virtual Credit Card
As the name suggests, Virtual credit cards are online cards with no physical existence, they are not physically issued by the credit/debit card provider. Instead, it includes a one-time-use credit card number created by the card provider. The virtual cards came in existence to make your information more secure. It has a unique credit card number that allows you to transact on your main credit card account without revealing your account information. Also, you can limit a virtual credit card number for use at a single merchant.
As virtual credit cards do not have a physical existence, it is nearly impossible to clone them, which makes it highly secure for all online transactions.
Benefits of Having a Virtual Credit Card
Highly Security: Virtual credit cards are highly secure and reliable to use. It is almost impossible to become a victim of fraud if you use a virtual credit card.
Anonymity: The majority of people are getting concerned with the safety of their personal data left on the internet. The virtual credit card is perfect for those who don't want to provide their personal bank account information.
Super convenient to use: As you all know virtual cards are intangible, you can easily save their information on your smartphone and you can use that information while doing online transactions. It makes unlikely to lose your card.
It can be used anywhere: Most of the virtual prepaid cards are linked with Mastercard and Visa, which means it can be used for payments globally without any hassle.
But here's is a catch, there is no doubt virtual credit cards are great and super useful. But getting one and getting it from the right place matters the most and if you're someone who wants to purchase it through Bitcoin, then don't worry here I'll make it the best for you, getvirtualcard.com is an amazing and 100% legitimate website that has a wide library of virtual cards to offer. You'll easily able to get the one you're looking for. This website accepts several payment methods including Bitcoin as well.
While keeping in mind the nature of Bitcoin as it goes up and down so often, using Bitcoin as a payment mode is a great idea. Due to its highly uncertain nature, people can lose their money, instead of using them to purchase something will definitely save your bucks.
What is getvirtualcard.com
As I've written before, getvirtualcard.com isa 100% legitimate website that offers safe and secure virtual cards. It has a massive library of virtual cards, you will find almost every virtual card that you're looking for at even lower prices and great discounts such as Virtual Prepaid Credit Card, Netflix Trial Virtual Credit card, US Google Ads Billing Virtual Card, PlayStation Vue Trial Virtual Credit Card and many more. Moreover, their Unique Virtual Cards support every IP, Name, Address, and Country which makes the process a lot more superior and smooth at the same time. You can purchase any virtual card via PayPal, Bitcoin, American Express, Visa, etc. This website accepts multiple payment options. Also, you'll get stunned seeing their offers and great deals, surely you won't find elsewhere.
Not only this, but the website also allows users to purchase virtual cards anonymously without revealing your original identity. Talking about customer service, the website offers 24×7 active customer service. In case, you have any problem or query, you can easily reach out to them instantly at any time.
Follow these simple steps to purchase a Virtual Credit Card via Bitcoin.
Visit getvirtualcard.com
Go through there shopping page by tapping on "Virtual Cards".
Select the Virtual Credit Card and click on "Add To Cart"
Tap on "Checkout" and make payment using Bitcoin
Now you're done! Your cards get delivered to you within 6 hours via E-mail.
I hope this blog post helped you in getting your virtual prepaid card via Bitcoin.