Instagram happens to be one of the most relaxed social media structures there may be. As an end result, hacking someone's Instagram account is tough. From time to time, although you have no desire, you strive. In case your associate, baby, or a cherished one is hooked on Instagram these days, you want to get right of entry to their account to discover what they're as much as.
Part 1 : How to hack an Instagram password with PASS DECRYPTOR?
Fortunately, there are solutions on the Internet to hack Instagram accounts to find passwords. PASS DECRYPTOR is the only application allowing anyone wishing to access their Instagram account to do so. It hacked passwords from an email, login-ID or phone number.
All of this is anonymous and works from a smartphone, tablet or computer.
Even if the account is protected by double authentication or 2FA, PASS DECRYPTOR can bypass and hack the Instagram account.

Hack all Instagram passwords with PASS DECRYPTOR.
Hack Instagram accounts with PASS DECRYPTOR from this link NOW: https://www.passwordrevelator.net/en/passdecryptor.php
Part 2: How to Hack Someone's Instagram Without Their Password
The maximum trustworthy, no-risk, and pressure-unfastened way to hack a person's Instagram while not having their password is with Spyier
What's Spyier? Spyier is a top-rated social media and call hacking app. It's used in one hundred ninety+ countries by over 1,000,000 customers for his or her hacking needs. Users consist of dad and mom, employers, and people in troubled relationships.
You could use the app to immediately hack a person's instagram account in mystery. You simply want to install the app which only takes 10 minutes on the target iOS or Android device. Then you can start hacking immediately.
Spyier is a super-reliable, stealthy, and user-verified hack someone's Instagram without their password. The app has been positively reviewed by top platforms such as Digital Trends, TheVerge, TechRadar, and Tom's Guide.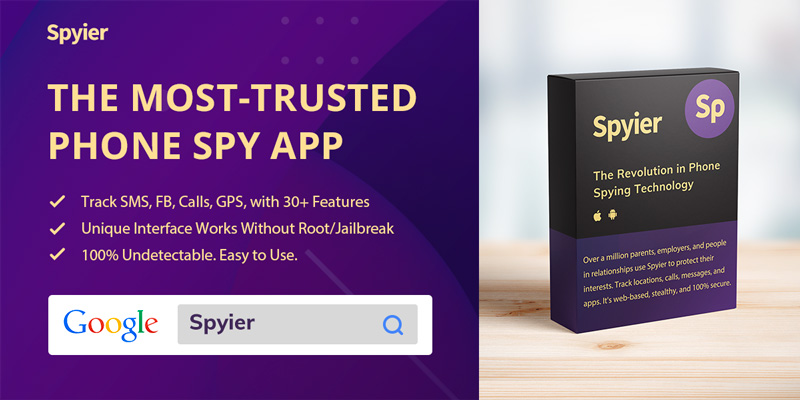 Spyier: Makes Instagram Hacking a Cakewalk
What precisely does Spyier do? It gives you complete admission to the cell phone user's Instagram interest.
Examine Instagram messages:

You can test personal messages the person is sending out or receiving on Instagram. Each message comes with a timestamp, permitting you to discover while the communication passes off.

Test contact info:

You could check the person's Instagram fans and contacts. The touch ebook includes details like names, display photos, addresses, and extra.

View media files:

Is the man or woman replacing media files on Instagram? With Spyier, you can download snapshots, motion pictures, audio documents, and extra.

Find deleted messages:

Subsequently, Spyier is able to retrieve deleted messages! Despite the fact that the individual deletes a touchy message, it's going to usually be available to you on your private account.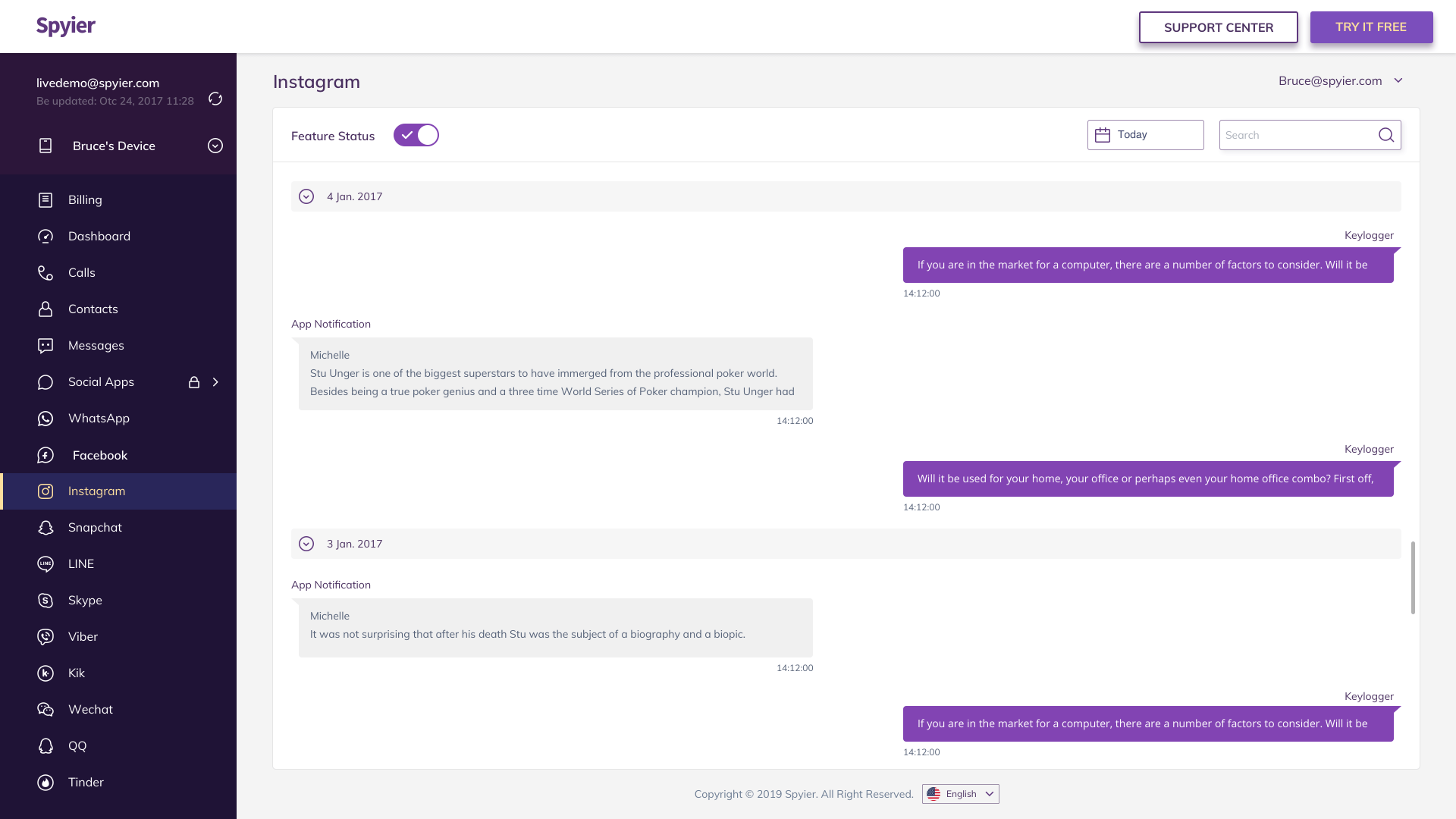 Capture the person's Instagram credentials: 

Due to the fact a keylogger information all keystrokes on the target telephone, it is able to also doubtlessly capture the man or woman's Instagram username and password!

Then log in to Instagram immediately:

Once you control to discover their Instagram username and password, you can log into their account at once. Observe that this is probably unstable, so simply using Spyier's Instagram might be a higher wager
 Spyier is a marketplace-leading Instagram Hack
The use of Spyier.com to hack someone's Instagram is a smart idea. Why? The app gives enterprise-main capabilities:
Spyier doesn't need rooting or jailbreak
Usually, if you want to hack someone's Instagram, you need to root or jailbreak their phone first. This is a prime problem, no longer to say volatile. They might catch you. Also, root or jailbreak voids the device's assurance and may cause information loss.
With Spyier, but, you ought not to fear approximately any of that. This is one of the most effective apps within the market that paintings 100% without rooting or jailbreak, way to some superior software program beneath the hood.
The app is a breeze to apply
Just about every person can use Spyier, so long as they have got a pc or a cellphone. You may install the app and then use it to hack the Instagram account remotely. You can access the dashboard from any web browser.
It's personal and relaxed
With a few Instagram hacks, there's a chance your personal information will be stolen or compromised. Spyier is a proper, valid app, however. It's backed by means of endless customers. Also, it doesn't store your facts on its servers and so it is able to share it with all of us.
Using Spyier is danger-free
You can use Spyier without getting stuck. How? The iOS version of Spyier is a web-based app. You don't need to download or deploy any software program at the tool that you need to hack Instagram.
The Android version of Spyier is a small app which you cover when you install it. The app may be very small at 2MBs and works within the background, without draining the cellphone's battery. The app icon and other lines aren't present on the smartphone. As a result, the person can't detect it!
Compared to most different Instagram hacks, Spyier is reasonably priced. You pay approximately as much as a snack at a eating place to apply Spyier in line with month. You also get a discount if you need to hack multiple Instagram debts.
How to Hack Someone's Instagram Without Their Password in 4 Steps with Spyier
Step 1: 
Sign up for a free Spyier account. Remember to use an active email ID for the username.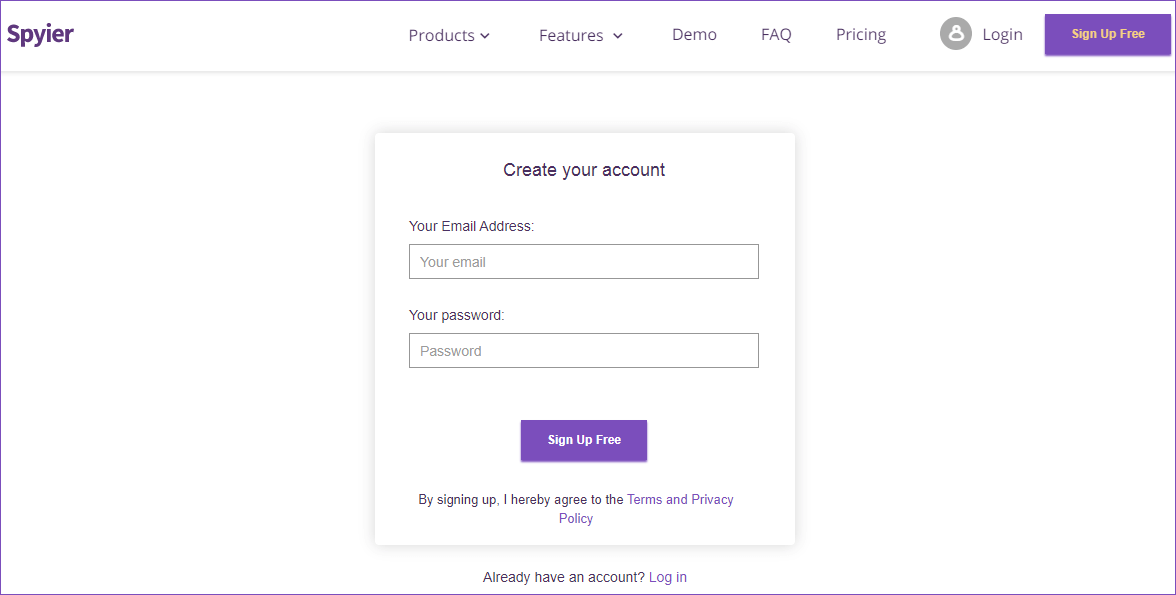 Step 2:
 Buy a Spyier monthly subscription. If you want to hack Instagram on one device, purchase the Premium version. To hack Spyier on multiple devices, use Family or Corporate.
Step 3: 
Check your email for the setup instructions. Then start by choosing the target platform – iOS or Android – depending on which phone your wife owns.
If you want to install Spyier on an iPhone, simply choose the target platform: iOS. Then enter the linked iCloud credentials. Wait a few minutes until Spyier syncs with the device.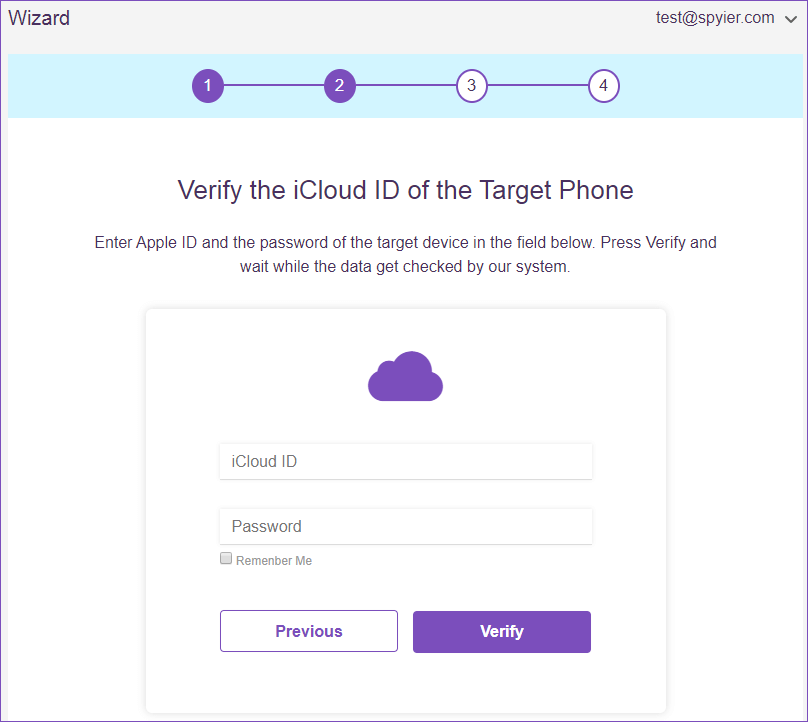 Step 4: 
Great work. You can now access Spyier from any PC or smartphone web browser. To hack Instagram, you need to look for the "Social Apps > Instagram" option in the selection panel on the left. Click on it and you're in!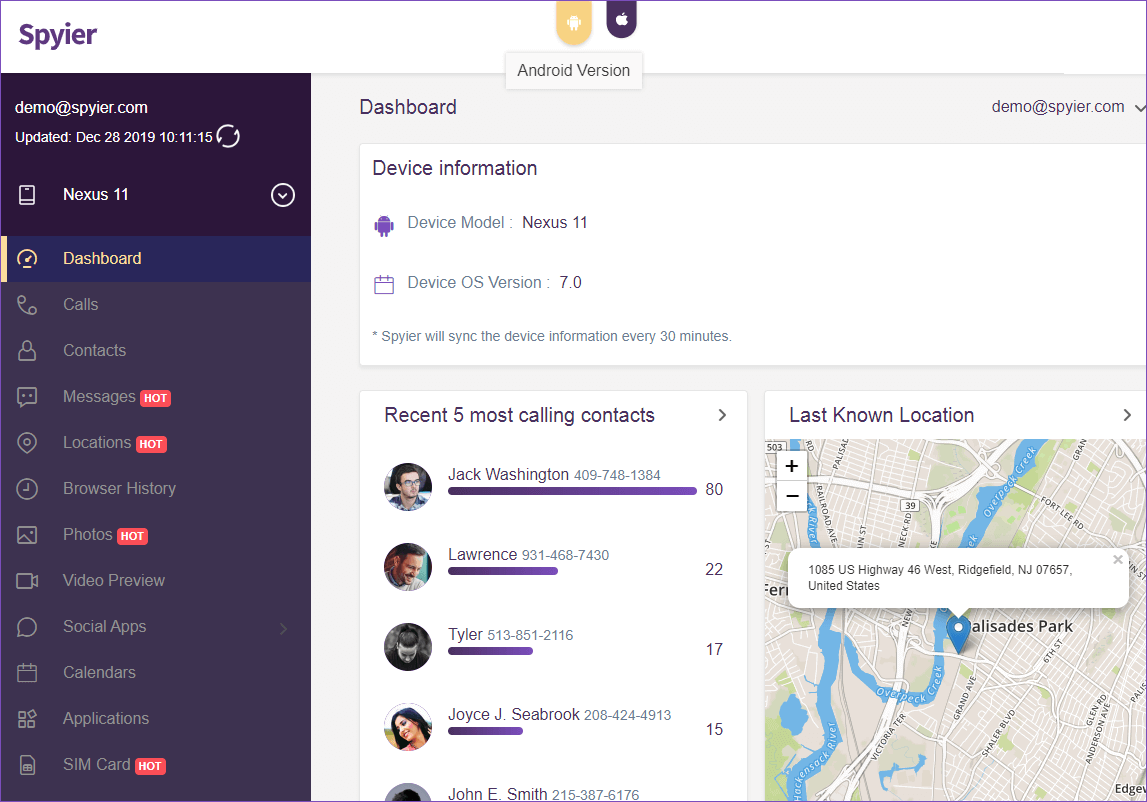 2: Spyic
The second manner to hack a person's Instagram without their password is with Spyic. Much like Spyier, Spyic is a top-rated Instagram hacking tool. In reality, Spyic is a full-fledged cell phone monitoring app with more than one smartphone hacking capabilities.
The app is used global and has a stellar reputation. You can use it to hack all of us Instagram reliably, provided they have got an iOS or Android tool. Spyic is much greater than a simple Instagram hacker. The app can hack someone's complete smartphone. You could examine texts, get admission to different social media apps, view the tool region, take a look at SIM card data, and lots more.
3: Cocospy
Cocospy is a complete spying software with a variety of extra features apart from hacking Instagram. You can both undercover agents on a target Instagram account, or maybe hack it. The software gives you different strategies to attain these desires.
Cocospy offers you access to all of the messages (with timestamp), images and multimedia files of the target Instagram account. You may use the Instagram spying feature together with other apps, to track general sports off the target user. Then again, say your child is quite cussed and requires a more strict treatment. You may use the key logger characteristic of Cocospy, to gain the login credentials of the Instagram account.
4: Minspy:
Minspy is the first-rate and free monitoring software leaves no stone unturned to acquire and rather accentuate experiencing the monitoring of goal telephones. Various different privileges of this software are without difficulty available and are regarded for being the great.
Minspy allows you to music all of the messages effortlessly. Similarly to that, it lets you observe the account of the individuals from which the messages are being obtained.
5: Spyine:
Spyine is a reliable and strong spying answer. The app works silently within the heritage, without giving the slightest clue to the target consumer. The quality a part of the usage of Spyine is that it doesn't require a consumer to root the goal Android device even if tracking 1/3 party social media apps. Spyine innovation and particular technology makes it able to bypass the rooting procedure.
Spyine offers you the right of entry to the Instagram data and activities of the goal device. Together with getting entry to talk-log updates in actual-time. The dashboard of Spyine is intuitive and easy to apply. You can get right of entry to all of the pics published in a non-public account, and all the multimedia documents of the target user.
Conclusion:
As you presently recognize, hacking someone's Instagram without their password is enormously smooth if you use both Spyier and Spyic. Each apps are fast, at ease, and get you access to everybody's Instagram in mints