Converting a file from one format to another is a part of everyday life. It is because all organizations have gone digital. Thus, most of the paperwork involves scanned/digital copies of documents. To makes changes to a PDF file, people can access a pdf editor online. Uploading the file and working on an online editor has its advantages. Several websites have come a long way since online converters first came into being. They provide many advanced features to edit pdf.
How to edit pdf online?
Most websites have a standard set of 3-4 steps to edit their PDFs online easily.
One must first choose the format they want to upload the file (PDF in this case).
They can then either browse and upload the file from their device or upload files from cloud storage services such as Google Drive, One Drive, or Dropbox. Click on the upload button.
Next, one has to select what they wish to do with the uploaded file – edit it, convert it, compress it, add a signature.
If one chooses to edit the PDF, the file opens in an editor with all the necessary tools.
If the user chooses to convert the file to a different format, the conversion is made instantly.
After editing/converting, the user can download the file to the desired location on their device.
Features of online file converters
Safe and secure – Most online converters do not ask for personal details. Anyone who wants to convert/edit their files can do so anonymously. If the website asks for an email id or such details, it is better to look for a more secure platform to work on.
Unlimited conversions – There is virtually no limit to the number of files that one can convert using Pdf converters.
Hassle-free editing – If one cannot afford the time to convert the PDF into a Word file, they can directly edit it on the online PDF editor.
Free service – In most cases, not a penny is charged for converting multiple files from one format to another.
Additional services – Websites provide other advanced features such as – adding watermark, signatures, split and merge PDFs, rotate, compress files, etc.
Quick editing/conversion – Files can be converted from one format to another almost instantly.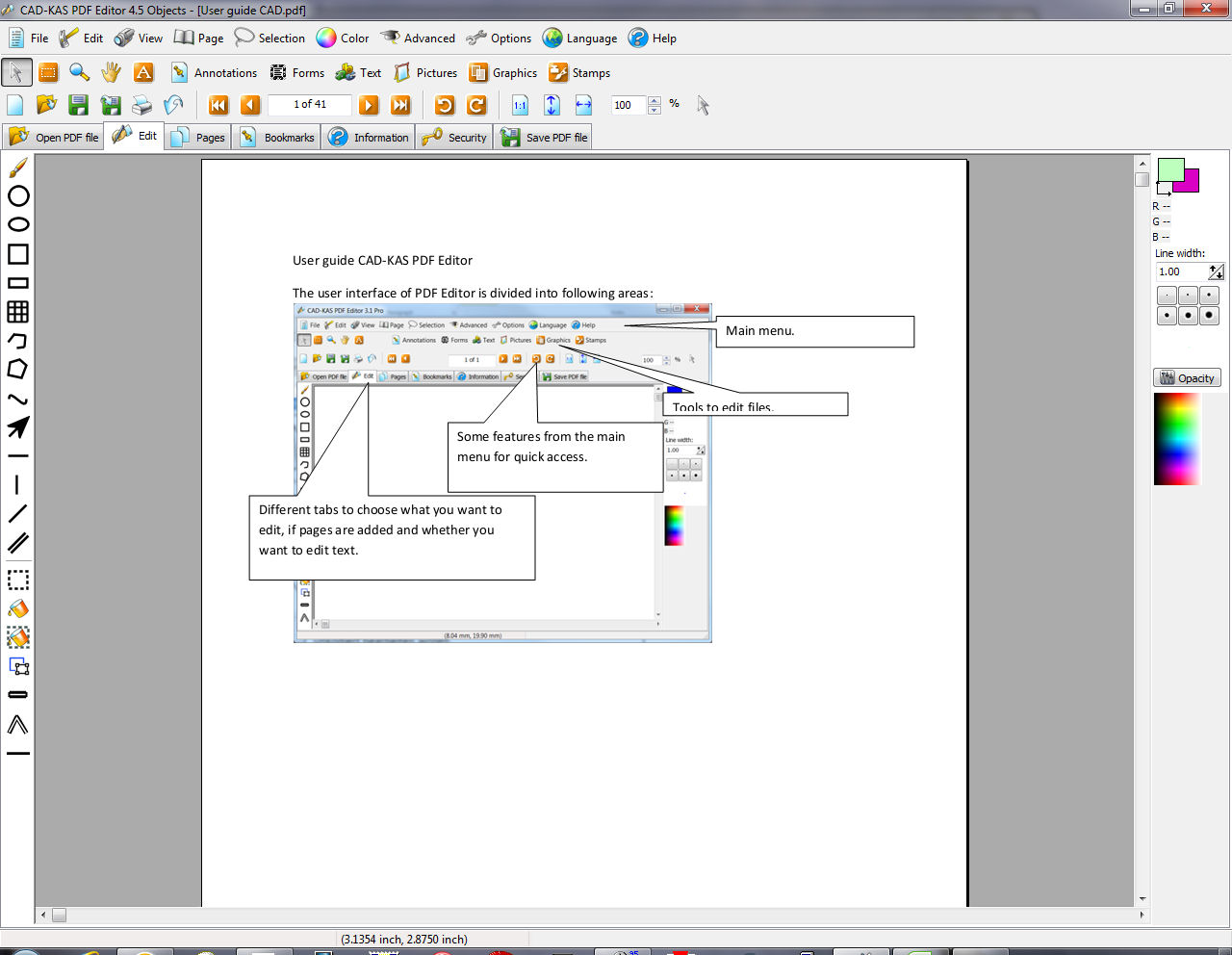 Selecting the right website
To ensure a safe and hassle-free experience, one has to consider choosing a good online editor/converter. Spending some time on research will go a long way in ensuring a smooth experience.
Things to consider are given below.
The website must be well-known. Check the domain information.
It must not demand any personal details from the user.
If there is a limit on the number of files that the user can edit/convert, select a different website.
Some websites also provide specialized PDF software for specific purposes such as insurance, real estate, tax and finance, medical and legal files. One can also use such websites to edit options better when their PDFs fall into any special categories.