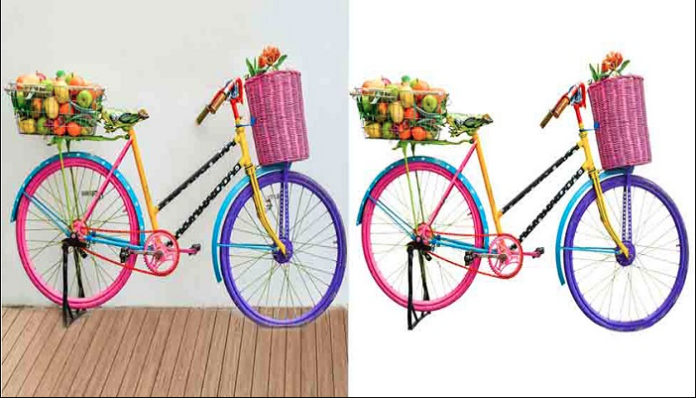 A clipping path is a vector graphic used in photoshop for defining an object. Clipping paths are generally used for two purposes: to cut an object or to wrap text around it. It is actually a kind of vector path to crop a digital photo for the sole purpose of removing things or objects from the background by skilled photo editors. This photo editing process aims to accentuate the primary product or object of the image so that it attracts potential customers. Hire Joolo Media for exclusively catered photo editing services to satisfy your work requirements.
The Clipping Path service has greatly influenced the photo editing industry. Brands use images for various reasons, which is why the need for high-quality images has been raised to a new level. The output of some brands has been increased with the use of high-quality images. This is excellent news for brands that only deal with images. Thinking of how Clipping Path Service can help your business, here are the three main benefits offered by clipping path service.
Good brand reputation
Clipping path service will help your business by building good brand reputation. The excellent and captivating visuals of your products created by cropping the product images will significantly impact your customers. The neat, carefully designed images will also encourage potential customers to visit your online stores regularly, which will enhance your business reputation.
Better presentations
This is one of the main reasons why you might prefer these services. Photo editors make use of the Clipping Path service to make their product images more stylish. In addition, Clipping Path services greatly reduce image defects and also improve the background of the image. A good image of the product and the service you provide will instantly grab the attention of potential customers and rate the product.
Marketing and promotion
Good and high-quality images help in marketing and promotion of your business. Most of the e-commerce vendors only use attractive images of their products and services in online retail stores and on their official websites. Indeed, they realize that beautiful images are powerful tools in a promotional or advertising campaign. This is where the clipping path service comes in. Image editing service providers can easily convert all the regular images of their products into attractive and stylish images at an affordable price.
Among other benefits or reasons to choose clipping path service, one of the main reasons is it is the fastest. There are many service providers out there, but it becomes easier to use all the services if you choose the best one. There is no doubt that time is a very valuable asset at work. These service providers also know the value of time. You will get services quickly, and it is better than having a separate department for this job in your company. Just call one of the top companies and tell them your requirements, provide them the photos, and you are done.