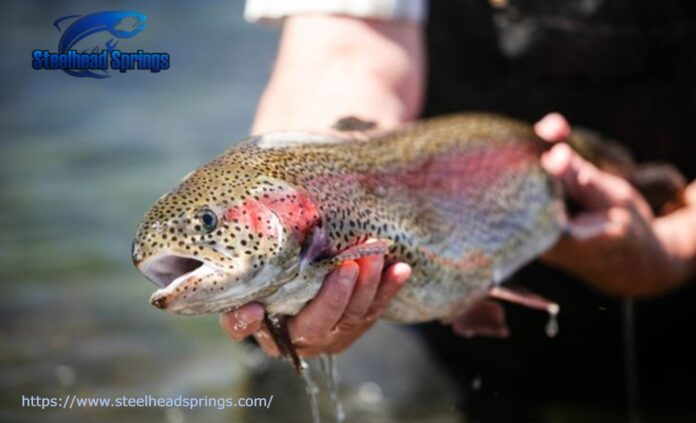 Today we had an amazing short interview with Mr. Daniel Bates, the owner of a fish farm called Steelhead Springs LLC. He is a dedicated person whose contributions to modernize fish farming will be remembered for ages. People will surely take a lot of advantage with the system he has built. He has a story we all need to hear. He has a farm we all need to see. Let us have a sneak peek into the working of Steelhead Springs and Daniel Bates.
We have heard that you started this project because of your mother's illness. Is that true? What's the story behind that?
"Yes, that's true, actually my path to this technology started the day when we found out how my mother sustained her illness. It was her who told me that I should not be mad and that I should not fight these people but instead, I should build something to fix the problem. So, I did! Ultimately my mom died from an experimental drug that her doctors injected her with. Her cancer was caused by ingestion and consumption of locally bought fish contaminated with methylmercury. Because of the way my mother faded and died before our eye is the pain that no person should ever experience, especially not because of the food that they're eating. I devoted my life to solving this problem and Steelhead Springs LLC was born."
You surely have very strong ambitions behind and have worked hard for this project; can you share those with us?
"Yes, I spent years engineering and testing my theory. Once my system was fully operational and successful, I approached the United States Government. I then started being approached by people who loved my idea and tech and the next thing I knew everyone wanted to be a part of the project. I raised millions of dollars in funding from private investors, I received a substantial grant from the United States Government. My plan is to build a headquarter location where we would do all the RND with other species. Here we would generate a substantial livestock volume that would honor our preliminary supply demand for the US Military and a few local retailers as well as the local retail demand. My second goal is to build modular systems throughout the country and the world where we can ship eggs and juvenile fish for the local market to grow and supply. I want to eliminate the largest time consumption between farm and consumer. To decrease the farm to table transition to maar minutes versus weeks and months. I don't believe in mass processing to satisfy freezer stock power; our moto and policy is that all fish stay alive until such time is called upon to harvest it and hand it over to the customer. This same moto will be extended to small customers who only want one fish, and this will be extended to clients who order hundreds of pounds of fish at a time. This is the only way to preserve the quality and health benefits of consuming fish. With the equipment and the technology that we have this task will be completed without delay."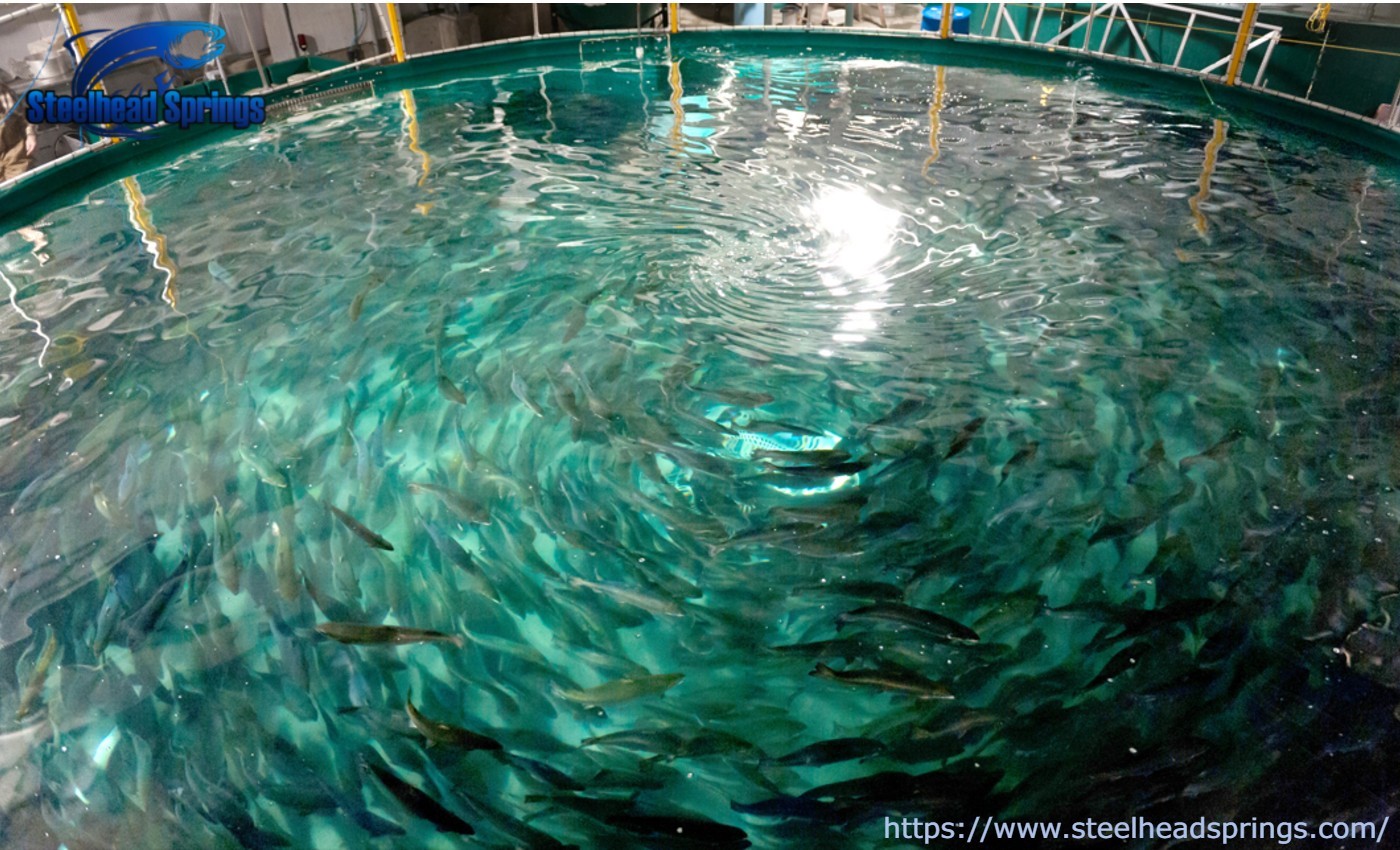 You have specifically preferred recycling in your system as a power component. How does that work?
"The farm works on the recirculation principle. Once the system is filled with an adequate amount of freshwater that is purchased from the local municipality, we begin the recirculation and filtration of this vary same water. Along the way, we will need to add water that is lost to evaporation. This will be harvested from our onsite rain collectors buried below ground that collect water from the roof of our buildings. Water will be filtered before introduction to our system, but this isolates us completely from city grids and well water collection making this project easily adaptable to all property zoning. Obviously, that system generates an endless supply of fish fecal matter. This process is completely odorless due to its collection process. The waste is collected, packaged, and shipped off-site to a copacker who will pack this solution that will be sold as organic fertilizer."
Tell us about how you give your fish next-level care!
"First we ensure the water quality is pristine. The computers and sensors monitor the water quality 300 times per second. Monitors are placed throughout the waterways to provide us with the best possible date to have crystal clear water. With the use of biofiltration of both solid and biological origins, we will eliminate the majority of the pathogens in the water. Two other additional systems will provide complete sanitation and purification just by using light and oxygen. Water temperature is important because the optimum temperature keeps the fish highly active which eliminates fat glands in their bodies and most of all are reduces poisons pathogens from evolving and spreading. The fish numerous times throughout the day with our custom blend of ingredients all harvested from local domestic farmers. We use local Illinois-grown soybean as a protein substitute instead of krill and shrimp. The system eliminates the need of use of antibiotics. All our ingredients for our feed are the highest quality and made in the house which is yet another layer of protection for our fish. After operating for a few years, we will have our own broodstock fish that we will breed selectively for producing the best eggs and future fish."
People have witnessed you make a legendary move by not being hateful of your mother's passing. We would love to hear what was your thought behind this!!
"Hate is a powerful word; hate is something that brings the dark in us and if you are not a dark person it puts you in unfamiliar territory. I was not ready nor was I prepared to begin fighting this industry. The United States imports over 95% of all the fish consumed in it. This industry is responsible for roughly 50 trillion dollars a year. Most of the population consumes a fish once a month, some even consume one a week and a few consume more than once a week. Those who eat more are the one at high risk of health problems. I am not talking about parasite type contamination, I referring to chemical contamination that bonds with our body and begins mutating. Some human bodies are strong, and they begin to fight the intruder thus triggering our autoimmune system into overdrive causing a bomb to explode in our organs. This chemical altercation is our bloodstreams and organs leads to numerous cancers, tumors, a vast variety of digestive diseases, vision problems, attention deficit disorders (ADD) and many more. In the last 10 years, doctors and scientists have tied the consumption of mercury-contaminated foods to all three types of ALS which is commonly known as Lou Gehrig's disease. We here in the United States have become accustomed to buying food products manufactured in third-world countries that are centuries behind our health standards all because of capitalism and greed. Distributors and importers strive off buying for less and selling for more type of mentality. In the last few decades, these same people have increased their profits by 50 times because of sourcing fish from countries that have zero health codes, zero environmental accountability and they pay their employees twenty-USD-pennies an hour.
When I saw the greed and intentional mislabeling of fish products in our markets I was outraged. I wanted vengeance and retribution for her suffering. She was my mom, she spent her whole life protecting me and this was my time to step up. However, it was her who talked me out of it, it was her who told me to use her, it was her who told me that instead of fighting these people in the court.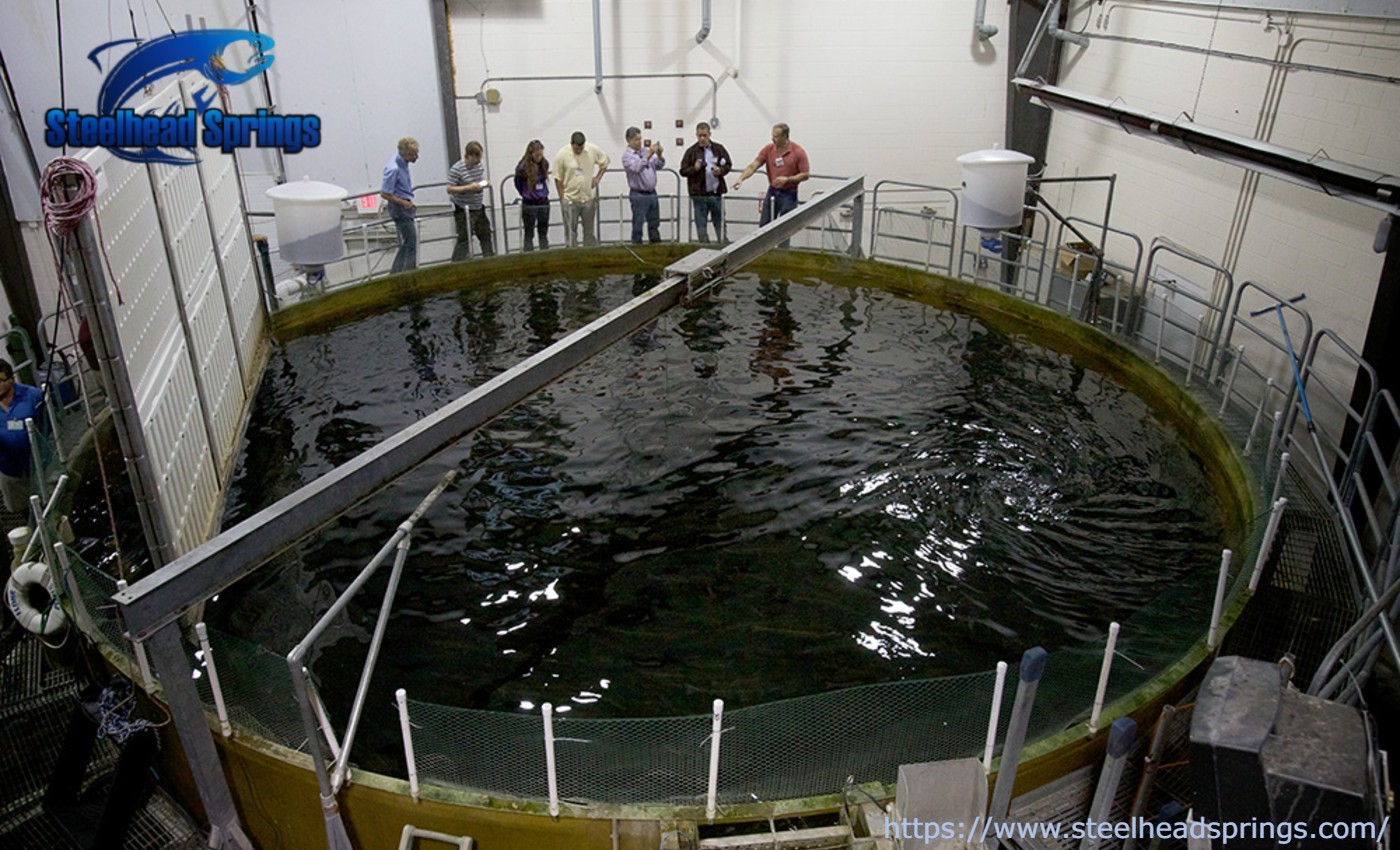 I should fix it and build something better and help people.
I have used my education and skills for establishing something this world has never seen and what can cure other people with the same disease my mother suffered from. So that no other person has to witness their loved ones vanish before their eyes.
I would also like to add that this is something we all will benefit from and the only people who will be hurt are those money-hungry distributors and importers. My system will completely transform this industry and will also force other farmers to clean up their act and do it the right way. My prices will drive all the national distributors to rethink their financial mismanagement of profits."
You successfully won the confidence of the United States Government. How was that experience?
"This was not easy! I spent a few weeks on the road in Washington DC. I presented my system, technology and the principle behind it. A few days later I was pleasantly surprised that they granted me the highest grant allowable in this division. Shortly after my return home, I was contacted by a US military senior advisor and former US Army general about my idea of providing US Military soldiers with high-quality and protein food. At the time he was an avid athlete with a strict diet, he knew consumption of fish greatly impacted the human body in a good way. It was he who put me in contact with the right people within our government and the next thing I knew we received a preliminary agreement to supply the United States soldiers "boots on the ground" with our fish."
The time just flew by, I must say your story is truly inspiring and motivating, what message do you want to give to our young generation?
"Well, let's see…I would like to tell them that the road ahead is tough. The world isn't sunshine and rainbows! It's a very mean and nasty place and I don't care how tough you think you are it will beat you to your knees and keep you there if you let it. Nobody is going to hit you as hard as life. But it isn't about how hard you hit. It's about how hard you can get hit and keep moving forward. How much you can take and keep moving forward. That's how winning is done! You have to get up and motivate yourself to your greatness, if you don't do it nobody else will do it for you."
"A while back I overheard a woman who was buying cases of beer, bottles of wine, and some food tells her little son that he couldn't have a candy bar because money didn't grow on trees. I butted in and told the woman that money does grow on trees as I handed the boy a five-dollar bill. She looked at me weirdly and repeated her statement that it does not! I simply asked her where Oranges grow. Something had to have clicked in her head because she stared at me, then looked at her son and told him that he can have anything he wanted. She left the five-dollar bill at the register when she walked away. The moral behind this story is that our lives lead us down all different paths, we all make or will make a living doing some amazing and extraordinary things. When you love doing something it's not an obligation or job it is an experience and an adventure. Come take an adventure with us visit my website for full details!"
Contact Information: Facebook, Instagram, Twitter, LinkedIn.