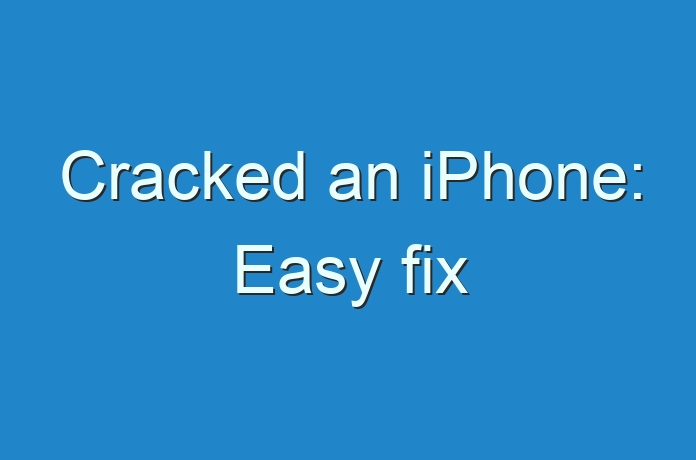 We are all a fan of having expensive phones and gadgets, but the basic rule: costlier the phone, more expensive the repair. A new phone is covered with protective screen guards of various qualities. It features to keep the new look of the phone for a longer term. Along with the screen guards, people put back cover to protect the phone if it falls.
Now, what happens if it falls? When a phone falls, it's like the owner skips a beat. Most of the time, the screen breaks, and that is a nightmare. Especially, if you own an iPhone.
IPhone is mostly ridiculed for their fragile screens and their high cost repair.
What display does it have?
Apple is known for its finesse in LCD display, soon to be surprising its customers with its OLED screen, to enhance the picture quality and make it more desirable for its customers. The screen is made by Gorilla glass. The Gorilla glass, a chemically strengthened glass is manufactured by Corning. The gorilla glass 6 is the latest model of strengthened glass that is used by iPhone and other branded Phone Company.
What else can be broken?
There are more than just cracked screen or broken display in an iPhone repair. There are other components of phone that can get broken. For example-
1. Broken headphone jacks
Sometimes, due to extensive pressure or overuse of headphones, the stress of the plug can damage the headphone jack. Although it is a cheap and easy fix.
2. Non-functional buttons
The most difficult to deal is the loose or stuck side buttons. They should be immediately replaced as the software is connected to mother board.
3. Camera troubles
It is an easy fix to get the broken camera lens replaced and working in no time. It is connected with only one cable to the motherboard so the replacement of the lens should be easy.
Cost of an iPhone repair?
Repairing a smart phone always burns the pocket, unless it's under warranty. Screen repair is not covered under warranty, but a defected battery or any other button headphone jack or screen issue if mentioned in the list will be covered by the iPhone warranty.
For the parts not under warranty, to reduce the cost it can be covered by insurance as requested in the policy. Without insurance and policy, the cost of any part of iPhone repair needs to checked as per the damage.
Can iPhone be repaired by any other site/store?
Any iPhone repair or any other smart phone repair cannot be done carelessly. There are a lot of local stores and online site that talk of its authenticity. There is a little chance to review a local store but reputed online sites can be more credible than them.
These sites offer free diagnosis to check the intensity of damage before servicing. The diagnosis is free of cost, it helps understand the price of repair. All that is to be done, select the product, place and ship the order with a 60-day return guaranteed.