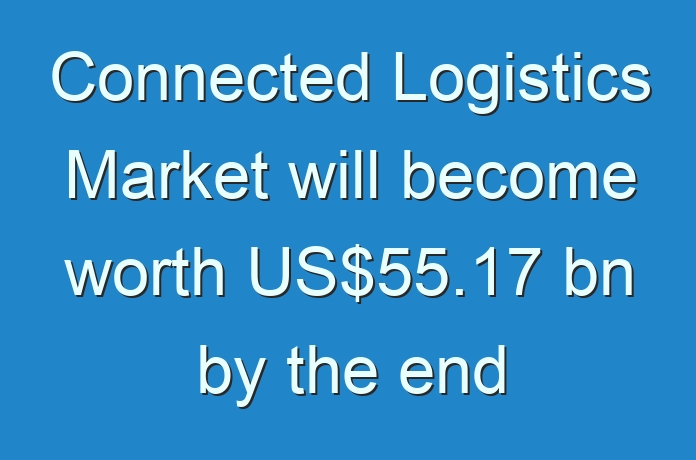 Growing at a stellar pace, Global Connected Logistics Market is set to increase the worth of the market, bringing it up to USD 55.17 billion by the end of the year 2025. This is a steep rise from 2016, when the market worth was USD 10.21 billion. This translates to an impressive 17.8% CAGR (Compound Annual Growth Rate) from 2017 to 2025.
Technological Advancement to Propel Global Connected Logistics Market Growth over the Forecast Period
One of the major reasons supporting the growth of global connected logistics market is the technological advancement marking the landscape in terms of both transportation, and packaging. Besides, development of better fuel and rising demand for shipped goods is also fueling the market growth by a substantial value. E-commerce is playing a significant role in this area, fueled by rising disposable incomes and massive globalization, driving forward cross-border trade, enabling access to new and more products at the convenience of a click.
Additionally, growing adoption and development of supporting technologies, like the Internet of Things (IoT) is also contributing significantly to the impressive CAGR that the global connected logistics market is set to chart over the forecast period.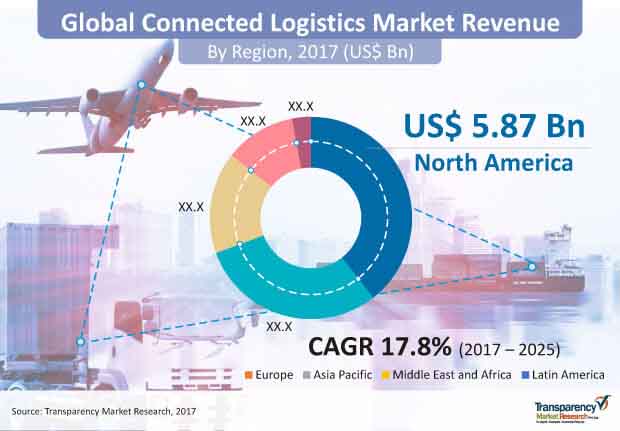 For More Industry Insight, Request [email protected] https://www.transparencymarketresearch.com/sample/sample.php?flag=S&rep_id=25196
Sensitive Products to Drive Demand Up for Global Connected Logistics Market over the Forecast Period
It is also worth noting that certain goods such as pharmaceuticals, that are time sensitive at most times and also require proper tracking and storage. And, the reason behind this is that drugs and certain formulations are usually temperature sensitive. Any fluctuation that the batch experiences need to be intimated to the manufacturer. A lot of this information is needed to be provided real time.
Competitive Landscape of the Global Connected Logistics Market to be Fragmented, and Competitive
The global connected logistics market is a fragmented vendor landscape owing to the market studded with numerous players – both small and large. Some of the important players flanking the market landscape include Microsoft Corporation, International Business Machines Corporation, Google Inc., Oracle Corporation, NETSUITE Inc., Amazon Web Services Inc., Infosys Limited, and Dynatrace LLC. One of the major strategies that has players hooked is the development of appropriate technology, advanced and accessible.
Asia Pacific to Chart Enviable Growth over the Forecast Period
North America will account for a significant share of the overall global connected logistics market growth over the forecast period, owing to high demand for superior logistics arising from critical industries such as pharmaceuticals, that has major players occupying the regional landscape. But, high growth will be noted in the Asia Pacific (APAC) region, major credit to rising use of e-commerce, and demand for international and inter-state goods. As economies in the region do well, consumerism fuels up.