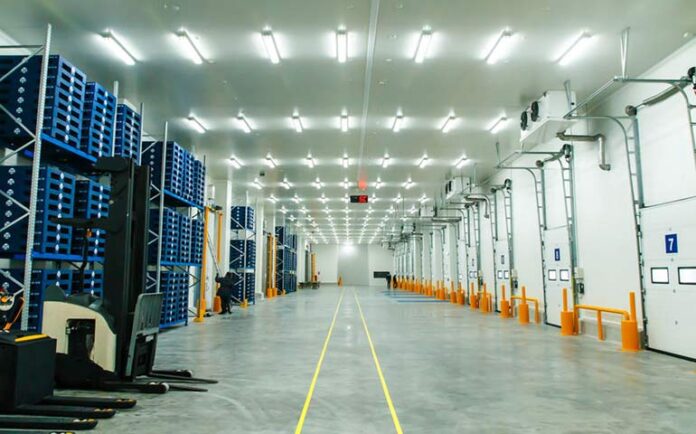 Cold storage facilities are not easy to maintain. You have to take care of certain factors to maintain its efficiency. You must make sure it is functioning properly and there are no restrictions that can lead to the wastage of resources. Also, try to keep your expenses to run cold storage as low as possible.
In this article, you will get insights into some useful tips and tricks that will help you to improve your cold storage efficiency.
Ensure the building is well-maintained
To improve the efficiency of your cold storage you must ensure that the building is well-maintained. Check for cracked or damaged walls, damaged roofs, dents, and other faulty conditions. Inspect every corner of the building and ensure that there are no openings that are causing the air to escape from cold storage.
Check for any structural damage on the walls including discolouration that can lead to further potential issues. It's better to fix any damage before it turns into a huge expense. Also, examine the roof vents and ensure that they are free from obstacles that can cause proper ventilation.
This makes it easier for condenser units to regulate and sustain the temperature of the cold storage. Examine the walls and roof from outside as well and get it repaired if there are any serious damages.
Inspect the gaskets in the door

Up next, you must inspect the gaskets in the door and ensure that they are properly sealed. Cold storage facilities must have properly sealed doors so the cool air doesn't leave the room and the temperature is properly maintained.
Faulty or leaked doors can cause inefficiency in maintaining the appropriate temperature. This will lead to more consumption of energy as the condenser units will have to function more to keep the temperature low. Check the gaskets properly and replace them if you find air leaking through the door.
If the problem continues then better replace the entire door. It might cost you more but it will cut down the running cost for a long period.
Ensure that the cooling systems are cleaned
Debris or dirt can accumulate inside the cooling systems if not well-maintained regularly. This can lead to inefficiency in running the cold storage. Improper functioning of condenser units can also lead to difficulty in maintaining the appropriate room temperature and can consume more energy.
Inspect your condenser units regularly and ensure that they are properly cleaned and are free from dirt and debris. This will ensure the proper functioning of the cooling systems and improve the efficiency of the cold storage.
Also, there can be an accumulation of obstacles on the fans of the condenser units, ensuring that everything is cleaned and well-maintained regularly. Cleaning the condenser units and cooling systems regularly will also increase life expectancy and consume less energy saving daily running costs.
If you are looking for cold storage facilities and refrigeration equipment then click on the access panels for cost-effective solutions to all your refrigeration needs. CWR Ltd. caters to all your refrigeration needs at competitive wholesale prices.
Inspect the evaporator coils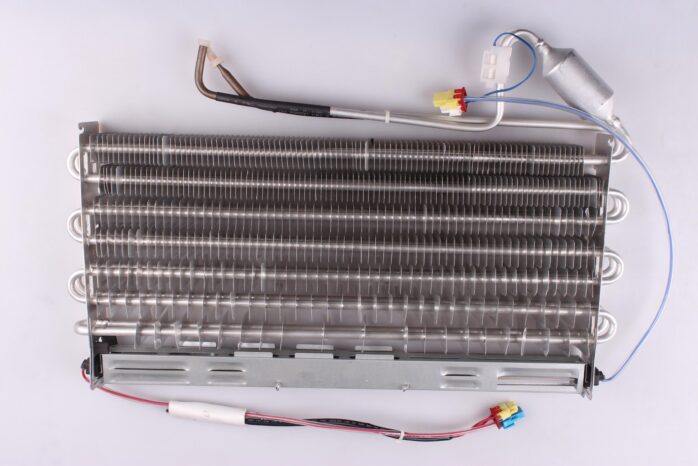 Improper functioning of the evaporator coils can also reduce the efficiency of your cold storage. An evaporator coil is a part of the cooling system that is used to cool the air temperature. Accumulation of dirt and obstacles can hinder the productivity of the evaporator coils.
Any kind of restrictions on the evaporator cells can affect the airflow and temperature. Ensure that the evaporator coils are well-maintained and cleaned regularly to improve the efficiency of cold storage.
Hire a professional to inspect and clean your cooling systems thoroughly. There are chances you might damage other parts of the condenser units while cleaning. Also, they can detect any damages in other parts of your cooling systems.
Keep a track of the temperature
Don't forget to keep a track of the temperature of your cold storage. This will help you to detect any malfunction in the cooling systems. If the room isn't cool enough as per the set temperature then it's time to contact a professional to get your cooling systems repaired.
Ensure that there are no issues with the cooling systems otherwise, it will lead to further damages and you might have to replace the entire cooling equipment. This can cost you a fortune hence it's better to consult a professional whenever you see any internal issues with the equipment.
Schedule regular inspection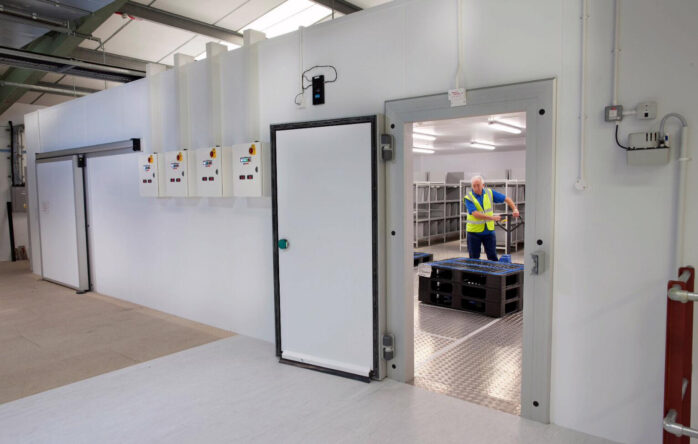 If you don't have enough time to look upon your cold storage then better hire an agency and schedule regular inspection of the entire cold storage. This includes a thorough examination of the entire building and systems and equipment that are involved in cooling the storage facility.
After close inspection, they will update you with the possible damages that need to be fixed. If you wish to get them fixed then you can speak to your storage contractors to get the damages fixed at the earliest opportunity. A proper professional inspection is always beneficial for improving cold storage efficiency.
Proper lighting is also important
The efficiency of your cold storage facility is also affected by the appropriate lighting. If you want to keep the running cost low then ensure that your cold storage is equipped with LED lighting instead of bright high voltage light bulbs that consume more energy.
Try to avoid floodlights that are broad-beamed, high-intensity, and consume a lot of energy. LED lighting can also provide an adequate amount of lighting saving huge expenses on energy consumption. Thus, proper lighting can improve the overall efficiency of cold storage facilities.
The Bottom-line

Proper maintenance and cleanliness are very crucial to running a cold storage facility and to improve its efficiency. There are several factors that can hinder the productivity of your cold storage facility. Ensure that you are taking all the necessary measures for the proper functioning of the cold storage.
These were some tips and tricks for improving your cold storage efficiency. This will help you to save overall expenses for running the storage facility and also increase the life expectancy of the equipment.