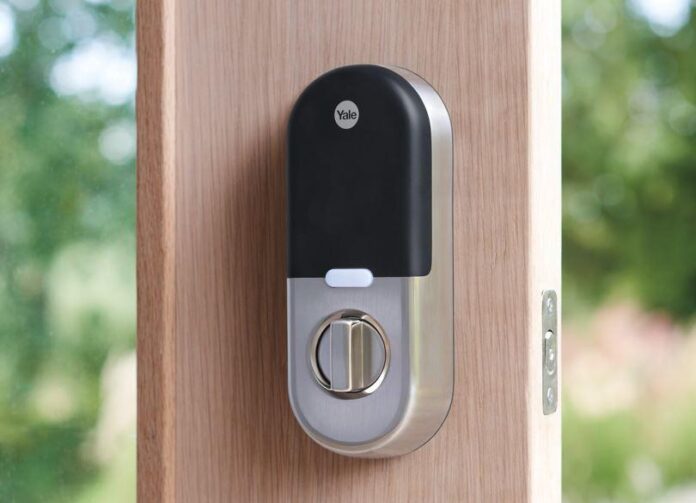 Locks provide us security while we are away from home. But do we have enough knowledge of locks? It is important to know about different locks and judge their ability. When you are getting house insurance it will ask for the type of door and ability to judge safety. So we gathered some helpful guides on the lock to help you out. To know more in detail about different locks be it a car or house visit toolsrow.com.
Types of door lock for home
Multi-point locking system
This type of locking system fits the external front and back door. This lock is fitted into the door and then works by locking into the door frame. The lock is engaged to the door frame by 3 to 5 points. A euro cylinder lock is inserted into the door where you will be putting the key. A traditional wooden door has two cylinders but this one has only one. It is more convenient but has a risky part of it. So make sure it passes all security tests before you put your trust in it. If it passes all security tests then it is the best lock for home security.
Pros:
More locking points make it hard to force the door, thus more security is ensured.
Locking points are more but the cylinder is less? So you do not need multiple keys for the only front door.
easy to upgrade the cylinder
Cons:
You need to master how to lock it properly or it will not be secured enough
5 lever mortice deadlock
If you ask which is the most secured lock for the front door then this 5 lever mortice deadlock will be the answer. It provides the best security in any situation. This lock is more for the wooden doors. The inside and outside will be locked through this lock at a time. The lock fits the material of the door not on the surface. Make sure your lock is exactly 5 lever mortice deadlock or it will not be secured enough.
There are 3 and 5 lever mortice deadlock. 3 lever is not as secure because it has the risk of key duplication. Invest in mortice deadlock which conforms to BS3621. Because those are tested against burglar techniques of lock picking and drilling. To know if the deadlock conforms to BS3621 check the lock. It should have a kitemark engraved in it. It should have numbers of levers engraved in it.
Pros:
It's more secured than 3 lever deadlock
it can be keyed alike
Cons:
If a mortice deadlock does not conform to BS3621 that means it is only tested by the manufacturer. And thus it cannot make sure you get the best security.
Rim automatic Deadlatch with key locking handle
Rim automatic lock is fitted to the inside of a door. It has a key locking cylinder on the outside of your door. This kind of high-security door locks can be locked and unlocked through both outside and inside. It locks automatically when you shut the door. So it's much easier to use if you have a very busy lifestyle or no patience to deal with complex locks. You can fit a night latch to the door for more security but it must pass all the security standards. Or fit another mortice deadlock to be sure. A little more security never harmed anyone.
Pros:
Very easy to use but does not compromise on safety
Locks automatically without effort
Cons:
an additional lock is required as it does not provide 100% safety
Cylinder locks
These locks are not only perfect for the front or back doors but also internal doors. These doors are fitted to uPVC or with a multi-point locking system. Offices, hospital cabins widely use these locks. It is one of the most used locks in modern homes. It looks sleek and provides enough security. Timber and aluminum doors are a perfect match for euro cylinder locks.
Pros:
If you use this lock on the perfect door it can prevent any attempt of picking, snapping or drilling of the lock.
easy to operate in a hurry
easy to upgrade for better security anytime
you can make it master keyed for fewer use of lock in a property
Cons:
If correct security standard is not maintained it may be at risk of lock snapping
Frequently Asked Questions about locks
Which brand of lock is the best?
There is no particular lock brand that can be said to be the best door lock brand. Focus on locks that were independently tested for security and durability. That will serve you rather than mere brand value.
Which is the best lock for wooden door?
Locks that meets the requirement of BS3621 can be considered as best for wooden doors. Test all the locks independently to see if it survives the picking or snapping. Then it's enough.
Do I need two locks for front doors?
It may seem that more locks assure of more security. But that is not true unless your door is wooden. Wooden front doors must have two locks for better security.
How much does a door lock cost?
It varies from brand to brand and lock types. But mortice locks start from 85 pounds to 112 pounds. You will get the idea when you are getting into the market.
Final thought
A lock is the most important thing for the security of your house. Consider your building and door type before you are choosing the one. Independently test your locks if those are safe to at least know that it's safe. If the correct security standard is not maintained you will be at risk of attacks. Do your research and grab the best. Because when your home is safe you and your property are safe.