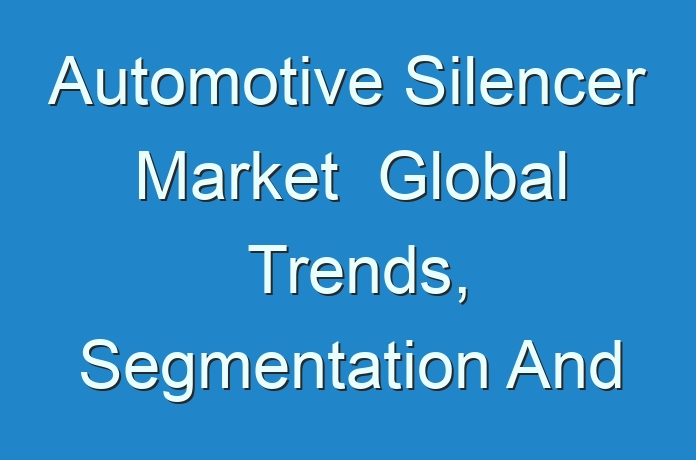 Automotive Silencer Market Introduction
The automotive silencer is a device fitted in the vehicle exhaust to reduce the noise generated by the internal combustion engine. The silencer is an acoustic device and is mandatory in vehicles according to traffic regulations enacted in all countries across the globe.
Automotive Silencer Market – Competitive Landscape
In May 2019, CK Holdings Co., Ltd., a subsidiary of Calsonic Kansei Corporation, announced the completion of its acquisition of Mageti Marelli S.p.A. from Fiat Chrysler Automobiles N.V., a leading manufacturer of silencers
Calsonic Kansei Corporation
Founded in 1938, Calsonic Kansei Corporation is a global automotive company that manufactures exhaust systems and components. The company develops and provides products such as cockpit modules, interior products, electronic products, exhaust system, heat exchange products, climate control systems, and compressors. Calsonic Kansei Corporation operates through 79 production plants and 14 R&D bases located in 15 countries around the world.
Customization as per your requirement, Pre Book Now
Bosal
Established in 1923, Bosal has its headquarters in Lummen, Belgium. It primarily engages in the manufacturer of automotive and industrial components. It is a major producer of silencers and other exhaust components such as heat exchangers, & catalytic converters.
Katcon
Founded in 1993, Katcon is a major supplier of automotive exhaust systems and components such as silencers, catalytic converters, tubes, and gasoline particulate filter. The company has presence in more than 50 countries worldwide and is major OE supplier.
Planning to lay down future strategy? Perfect your plan with our Report Brochure
Automotive Silencer Market Dynamics
Noise regulations and environmental laws to drive the automotive silencer market
Traffic laws require the vehicle to be equipped with a silencer in a good operating condition to avoid noise pollution. Thus, the silencer witnesses high aftermarket demand. Rise in environmental concerns has prompted automakers to develop silencers with binders and fibers in order to trap emission particles.
Rising sales of vehicles in developing countries driving the automotive silencer market
Expansion of economies of developing countries in Asia Pacific and Latin America is driving the domestic demand for vehicles, which in turn is fueling the automotive silencer market. China and India are emerging as automotive hubs in the East, due to low labor cost thereby driving the manufacturing volume of vehicles.
Get More Press Releases by TMR: https://techbullion.com/personalization-captures-new-consumer-value-in-smart-home-digital-assistant-voice-market/
Advent of electric vehicles to hamper the demand for automotive silencer
Battery electric vehicles do not have an internal combustion engine; consequently, they no longer require a silencer. Rising demand for battery electric vehicles is likely to hamper the automotive silencer market. However, battery technology is still evolving and hence, the market is inclined more toward hybrid and plug-in hybrid electric vehicles, which require an automotive silencer.
Looking for exclusive market insights from business experts? Request a Custom Report 
Contact us:
Transparency Market Research
State Tower,
90 State Street, Suite 700,
Albany NY – 12207,
United States
Tel: +1-518-618-1030
https://todaysmarkettrends.wordpress.com