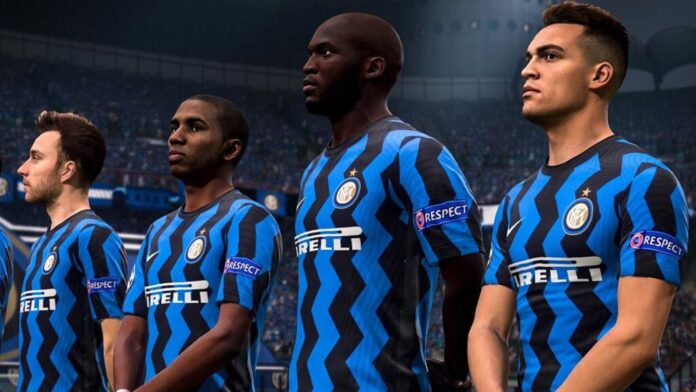 FIFA Ultimate Team has become a true gold mine for EA Sports because it brings together players of all ages to enjoy entertaining football games in which each user builds their own team and earns coins to progressively improve it.
A few weeks ago, the player Anders Vejrgang, a 14-year-old Danish boy, became famous and a lot of people started to call him "The best FIFA Ultimate Team Player" after having achieved 300 consecutive victories in FUT Champions.
Beyond his record of victories, his legend has grown since he was invited by famous FIFA youtubers such as DjMariiO and ended up scoring many goals and humiliating them in front of the thousands of his followers.
Vejrgang reached 400 victories.
In recent days, Anders managed to reach 400 consecutive victories in FIFA Ultimate Team without losing a single match, a milestone that has astonished practically all players in this game mode due to the difficulty of FUT Champions or FUT Rivals matches.
Logically, the Vejrgang team has the best cards in the game that can only be acquired by spending a good amount of FIFA Points or FIFA Coins, so it would be difficult for any player to beat him without investing real money in FUT.
However, this is a practice that more and more players are using right now because it allows them to quickly improve their teams. In addition, to buy FIFA 21 Coins online at FUTeamGo is very safe and does not represent any danger to your account if you do the operation with reliable providers, so you should consider it.
Vejrgang bets on an extremely offensive game.
Another surprising thing about Anders is that he always plays with an extremely offensive style, with a very high pressure that intends to recover the ball very close to the rival box.
In fact, the tactical disposition of the Vejrgang team is so offensive that he usually scores 6 to 8 goals per game. Without a doubt, this is the main factor that has made him unbeatable so far in FIFA Ultimate Team.
Of course, he receives approximately 3 or 4 goals in each of the games, but taking into account that he usually scores more than 6 goals, that is not something that should be worrying him too much.
His team mixes current stars with great soccer legends.
As if that were not enough, beyond his young age, Anders includes in his team players that he could not see in activity, such as Johan Cruyff and Ruud Gullit, perfectly taking advantage of each of the players' advantages to make his team a goal-scoring machine.
The incredible potential of this player has already caught the attention of the RB Leipzig team, who already signed him and included him in his underage eSports team, although we all know that he is ready to compete against players of all ages.
How many games will Vejrgang's undefeated streak last? Will he reach 500 games undefeated?
FIFA 21 is now available worldwide on PS5, PS4, Xbox Series X|S, Xbox One, Nintendo Switch, Google Stadia and PC.