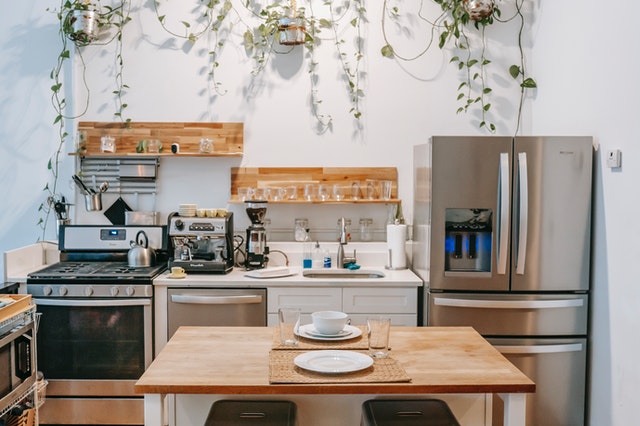 Appliance drawers are becoming all the rage in modern kitchens nowadays. It started with integrating microwaves into the cabinetry to eliminate a possible eye-sore and enhance the kitchen's overall look. Then, the trend has expanded to include dishwasher drawers. But it doesn't stop there. Now, people are looking to incorporate an under bench freezer into their kitchen too.
From its aesthetic advantages to its functionality, incorporating a freezer into your undercounter cabinetry offers incredible benefits. Read on to find out more.
Accessibility
Unlike traditional freezers, an under-bench freezer offers accessibility, especially to children and people who use wheelchairs. Because they're strategically placed underneath the counter, they don't need to strain to open the freezer and get the item they want.
Energy Efficiency
Many under the counter freezers in Australia are certified by Energy Star. This means these models are proven to be highly energy-efficient to help you save up on energy bills. Also, having a low energy consumption is also beneficial for the environment. So when you install an under the counter freezer, you contribute to a cleaner environment.
Space-saving
Because these freezers are integrated into your cabinetry, they do not take up as much space like other bulky freezers. So, if you actually have a small kitchen, having a space-saving appliance is a must-have item.
Since it doesn't take up additional floor space, you can move more freely across your kitchen without being hindered by a large, space-consuming fridge and freezer. In addition, it also opens your kitchen a little bit more to allow natural light to enter into the space. As a result, you create a brighter and more spacious kitchen area to inspire more cooking and gathering.
Additional Storage
If you have a large family and require additional space to store excess grocery items, installing an under-counter refrigerator is a beneficial solution for you. Not only does it store overflow stock, but it also enables you to manage your inventory.
With an under-counter freezer in place, you can easily and conveniently manage your groceries perfectly. For instance, you can place your most-used items and daily snacks under the counter freezer for easy access. This includes juices and other beverages, sweet treats, and other family favorites. The rest of the grocery items can be stored in the main fridge.
Alternatively, you can also use your under-counter freezer to store all the ingredients you need for your meal prep. Rather than rummaging through the big fridge, you can separate all your ingredients in the under-counter freezer for utmost convenience.
With these, there's no doubt that having extra space to store food items is a plus for your household.
Easy Maintenance
While traditional fridges and freezers are prone to finger smudges, dirt, and grease, an under-counter alternative is not. In fact, stainless steel under-counter freezers are non-porous and are, therefore, dirt and germ resistant. This means they do not easily get dirtied by smudges, scuff marks, or fingerprints. For this reason, this type of freezer is easy to maintain.
If you need to clean it, you can simply wipe the appliance with a damp cloth and soft disinfectant cleaner. Once the cleaner is applied, it will create a protective layer on the surface of the appliance to keep it shiny and smooth for a long period.
Overall, an under-counter freezer offers style, comfort, and maximum functionality. It enhances your home's value and improves your daily lifestyle. So consider installing an under-counter freezer soon and reap the benefits of this new appliance in your lovely home.
Author – Chris Morgan