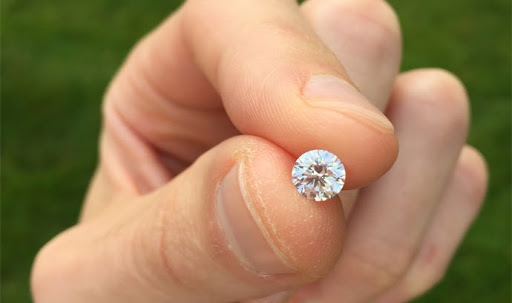 London has quite a few known diamond markets. People from all over the world come to London to buy diamonds. We have made a list of the top 5 diamond markets where you can get a good deal for the diamond.
Hatton Garden
Hatton Garden is undoubtedly the biggest diamond marketplace in London. It is named after Sir Christopher Hatton who owned the place in 1581. It is your absolute go-to destination for jewellery shopping. It has many independent jewellers and stored together in one place making it a one-stop shop for luxurious items at an affordable price. Hatton gardens is a famous tourist destination as well. There are famous diamond jewellery stores that offer a cast choice of jewellery. It is candy land for a sparkle-lover, fondly known as the jewellery hub of London.
Reve Diamonds, Mayfair
Reve diamonds is among the top 5 choices of people in London to buy diamonds after Hatton Garden. Reve diamonds are situated in Berkley Square, Mayfair in London. They provide GIA certified diamonds in a variety of shapes and sizes. They are famous for custom-made engagement rings as well. Reve diamonds is a wholesale market that provides good quality loose diamonds to customers. The diamonds available at natural, lab grown and coloured. You can find naturally coloured diamonds in a variety of shades and hues such as yellow, pink, blue, red, red, green, purple, violet, champagne, etc.  This place is famous to buy engagement ring London.
International Jewellery London (IJL)
IJL isn't a regular marketplace like the others mentioned in this list. It is in fact an exhibition. What makes us include it in this list is that it is the biggest exhibition featuring diamond jewellery in all of UK. It takes place annually and people all over the world visit here. Not just customers or buyers, but also sellers from various global platforms showcase their diamonds and other stones here. It is a definitely to-visit place on your list if you haven't already been here before. You can find a wide range of options for purchasing diamonds, both natural and synthetic here at the IJL.
MiD House of Diamonds
MiD House of Diamonds was founded by two brothers Benny and Yossi Meirov in Israel who started by helping their father in his diamond business in a small shop and later proceeded to take to the global diamond market to build a place of their own. All high quality diamonds such as GIA, HRD, AGS, EGL, IGI, etc. are found here. They have strived for more than 50 years to fulfil the demands of clients all over the world. Their international client base is quite well-known. MiD's comprehensive array of products include premium cut diamonds from 0.01 carats to 10.00 carats, HPHT clarity diamond studded jewellery items of natural as well as fancy colours. They have many branches all over the world as well.
London Diamonds
London Diamonds is a one of a kind market in London that promises to deliver exceptional customer service and is one of the biggest retailers in the diamond industry. It was found somewhere in the 1940s by a person who realised the true value of diamonds was in the stone itself and not the brand or store that sold them. What makes hem special is that they work purely on the preferences of the customer. Every jewellery piece they make is handcrafted in their London workshop, polished, certified and high quality. You can get diamonds at a fairly low price here as compared to other marketplaces as London Diamonds strive to make small margins and build a sustainable and long-lasting business in the diamond industry.
London is known for its diamond marketplaces and each one mentioned in this list is worth a visit. Whether you are buying jewellery or loose diamonds, you could look around to get the best deals to fit your budget. Look for Lab grown diamonds UK in any of these places to cut down on the cost and get a good deal.