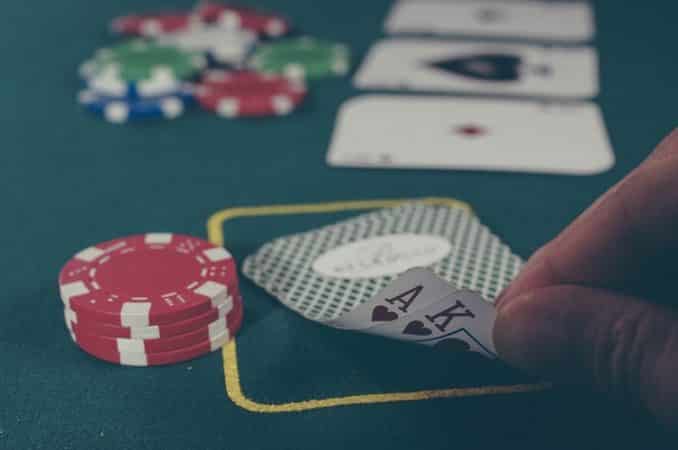 One of the world's foremost classic games is now online and in app format. Of course, we're talking about the card game known as poker and the premier app for playing it, Torpoker, a world-first open-source app for matching and playing with other gamers from around the world. Now you and your friends can play no-limit Texas Hold'em Poker on your compatible PC, Mac, tablet, or smartphone with complete privacy and security.
Naturally, the game of poker itself goes without explanation. This classic card game is presented in the Texas Hold'em format on Torpoker. This variant, immensely popular with crowds and especially on the competitive scene, involves two hole cards assigned to each player, faces down.
There are then five community cards drawn, faces up, in the center of the table. As in traditional poker, the goal is to have the best hand of all hands when the two downward-facing hole cards are combined with the five upward-facing community cards. Because of the massive known element, the five community cards, the strategies and tactics of bluffing and betting become even more important in Texas Hold'em poker as a generally favorable community card draw puts everyone into play whereas, in the traditional format, everyone's cards are a mystery. Who is bluffing, and to what extent, becomes a huge part of Texas Hold'em and it is part of the thrill of the game. Torpoker captures this magic completely.
Aside from classic poker gaming, Torpoker brings four huge benefits to the table including no registration whatsoever, completely anonymous gaming, a low rake rate, and immediate withdrawals. So how does it all work? It's a lot simpler than you probably imagined.
After all, no registration, completely anonymous gaming – it almost sounds too good to be true. But it isn't and, in fact, is quite real. As the world's first open-source app for playing poker using Bitcoin, Torpoker signals a new, amazing wave of games to come that connect players from around the world using a method that is fast, convenient, and secure. It basically starts with a desire to play poker, either with strangers or friends, and you go from there. The app is fast, convenient, and secure because it relies upon user anonymity and protects both user identities and any related information during play. In fact, to release your funds for play, at least three confirmations are needed according to the app's website.
Torpoker provides online tables for you and your friends or others online to play no-limit Texas Hold'em Poker using Bitcoin. The currency on the table is represented by µBTC which stands for micro Bitcoin. As far as the rake is concerned, the current rate of 1% is lower than other poker rooms you will find out on the Internet thus representing a massive value for players that want to spend their money on the game and not on the rake fee. If playing the game with strangers isn't your thing, don't worry: You can also rent private servers to play exclusive games with your friends.
Because of its emphasis on anonymity, there is no registration. There are also two amazingly convenient ways to play the game. You can play a game in your browser with the web app or you can opt for a more user-optimized experience with the desktop open-source app. Developed using PyQt5 libraries, the open-source app works on any platform though its performance is dependent on your system's capabilities. The app also works perfectly on Linux and embraces that OS's open-source philosophy, unlike many other poker apps. Either way, setting a game up is easy and getting your Bitcoins on the table is a fast and secure process. If you're looking for a new way to play Bitcoin poker, then Torpoker is the app for you.
https://github.com/torpoker/app