You may be familiar with the concept of wearing technology, to ease our lives and make it more convenient. In this age of technology, it seems almost normal to be able to check your heart rate wherever or pay with your watch or phone. It may seem like it is a new concept to you, but it has been a reality since the 1970s.
One downside to wearing technology is its vulnerability to harm, like breaking a screen, so the convenience might get overshadowed by having to take it to a technology service.
I would also like to add that everyone has different preferences regarding such tech, and this list is simply meant to be informative but subjective as well. In addition, all prices mentioned are in US dollars. 
The Samsung Galaxy Watch 4
The Samsung Galaxy Watch 4 series comes with four different models. The simple 40mm Bluetooth model Watch 4 starts at $250, whereas the 40mm LTE model is sold at $300. The 42mm Bluetooth Galaxy Watch 4 Classic starts at $350, and lastly the 42mm LTE model is sold for $400. 
Before I tell you about the specs, let's discuss the differences between the basic Watch 4 and its Classic model.
 They both hold the same software and internal hardware, including health monitors, so the differences consist mainly of aesthetics and screen size. The normal Watch 4 comes in either 40mm or 44mm sizes, and in multiple colors including pink, gold, and green. It also weighs less than its counterpart. 
The Classic comes in 44m or 46mm screen sizes, and also has a rotating bezel along with its larger screen. It costs one hundred dollars more than the normal Watch 4, but it has all the same specs apart from a bigger screen and fewer color options. Both housing a 361mAh battery, it might come as a disappointment to some that they don't get more bang for their buck.
Though they all withstand 40 hours of battery life, that is not all that is actually really good with them. Their new redesigned look creates a smooth transition between the watch's chassis and its straps, as well as the oblong buttons that are smoothly fitted to the side of the watch.
Though I prefer the clean screen look of the basic Watch 4, Samsung paid homage to older Galaxy watch generations with their Classic models adorning a bezel, that not only eases navigation and functions as a marvelous fidget spinner (which I do give it credit for) but also makes it more of a statement piece compared to other smartwatches on the market.
Just like the newest Samsung watch, the newest Apple watch also mainly focused on aesthetics. The only difference between the Watch 6 and the Watch 7 is its 20% larger and brighter screen. Nonetheless, it is still the best Apple Watch one can buy currently, but barely.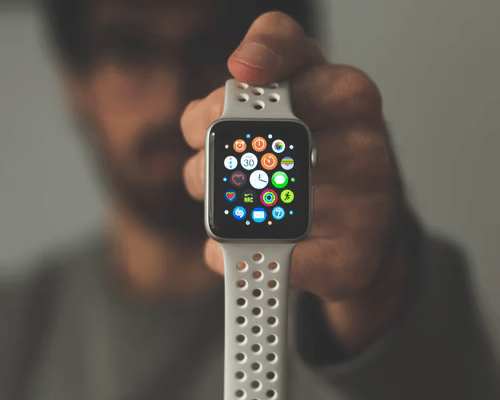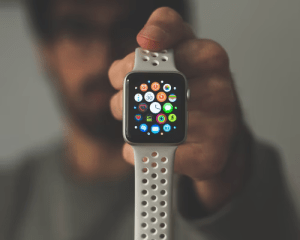 If exteriors are important to you, then you might want to consider this newer model, since its new colors include red, starlight, green, and new blue. 
Other than that though, the larger screen size does indeed make it much more convenient than its previous model, but that is really all that can be said about it. It costs $400 for the normal 41mm model, and $430 for the 45mm one. The cellular (phone-less) version amounts to $500 for the 41mm, and $430 for the 45mm. 
Just like with the Galaxy watches, the battery life of the Watch 7 is the same as the Watch six, clocking out at 18 hours. Though the 18 hours gets you through the day, one upside is its USB-C charging port, which allows for faster charging. Nonetheless, this isn't new either, but it is what makes the Apple Watches really good overall, especially if you use their ecosystem.
The cheapest out of the bunch, but still good nonetheless. The Versa 3 finally got real-time integrated GPS tracking installed, meaning it tracks your exercise more precisely now. The Fitbit was always marketed towards fitness, making it great for everyone, from the average citizen to individuals with tech careers within healthcare.
The new Versa 3 also comes equipped with a crisp large 40mm AMOLED display. Compared to the Versa 2, this is already a massive upgrade from the company. It also includes a sensor (SpO2) that can measure your blood oxygen level in your sleep, but unfortunately, many handy features can only be accessed by having a Fitbit Premium subscription.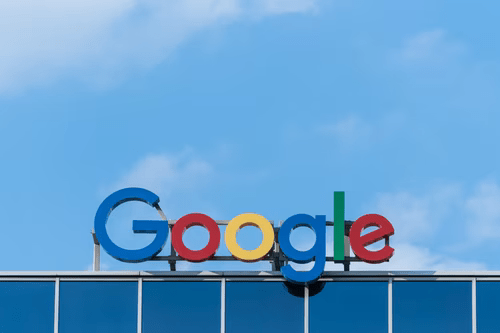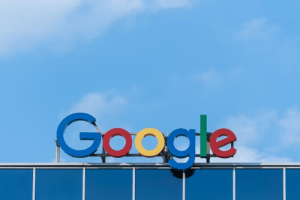 It comes at an affordable price of around $230, but sadly to be able to fully take advantage of your device, it is probably better to also pay for the premium subscription, which might be a dealbreaker for some. Another downside to it is the lack of offline Spotify support, making listening to music off it while working out be constrained to internet connections. 
Overall the Versa 3 is the best Fitbit has made so far, and is still more affordable than many other brands, though it is mainly used for fitness, so if you're mainly looking for something to track workouts, this watch is for you. 
The Polar Vantage V2, just like Fitbit, is focused mainly on fitness. Its lightweight aluminum shell, immense sport tracking library, and the fact it is greatly more waterproof than its predecessor all make it excellent sports watch. 
The V2 weighs 14g less than the V, and not only includes new watch faces but can also control the music playing on your phone, for optimal satisfaction. There are exactly six new color-customizable faces to choose from, half analog half digital.
The downsides to this watch are its laggy touchscreen interface, which is 30mm large plus the bezel around it but also happens to adjust brightness depending on ambiance. The watch also has 5 now smooth responsive buttons around it, for the purpose of navigating the watch. It shows how this watch isn't striving for "smart", rather for fitness utility. 
This watch costs $500 but includes everything an athlete might need. It cycles through 130 different profiles, 20 of which can be saved onto the watch. Not only that but it also has an 8 LED optical heart rate sensor and can be paired with a Bluetooth chest strap for optimal accuracy. 
Its battery life is 40 hours, equal to the Galaxy Watch 4, making this overall ideal for athletes and anyone doing sports regularly.
The concept of glasses that are wearable computers would catch any tech-savvy individual's eye, rightfully so. The first version of the Google Glass after it was upgraded, was given 2GB of RAM instead of 1GB and supplied over 50 apps within its threshold, as well as Android notifications popping up in the upper right corner of the user's vision. 
Cool features of this glass include being able to take hands-free photos, and quite honestly doing everything hands-free, using vocal instructions. The glasses, since they're perched on your nose bridge, end up taking first-person perspective images, which can be pretty entertaining in the eyes of social media. 
For those of you who struggle with your eyesight, Google has also developed the Google Glass to have attachable frames, to make them compatible with prescription glasses.  
The biggest downside to this particular wearable is its colossal price tag, topping out at $1500. Another downside is its poor battery life, and its inability to take good images in worse lighting. 
Summary
Overall, the wearable I would recommend the most depends on what ecosystem you are a part of. One wearable that wasn't mentioned is the Huawei Watch 3, and other models manufactured by Apple or Samsung, all of which can easily be recommended by anyone. 
If you own Apple products, it is a logical decision to stay within their ecosystem, since it isn't very versatile nor compatible with other OSes. On the other hand, if you own an Android device, the newer Samsung watches are easily compatible if you are looking for a smarter watch, but the Fitbit and Polar are great options in different price ranges for those who focus mainly on fitness and health. 
Citations: 
Kozuch, K. (2021, October 7).

Samsung Galaxy Watch 4 review: The First Wear Os Smartwatch Worth Your Money

. Tom's Guide. Retrieved October 15, 2021, from https://www.tomsguide.com/reviews/samsung-galaxy-watch-4. 

Bohn, D. (2021, October 13).

Apple Watch Series 7 review: Time and time again

. The Verge. Retrieved October 15, 2021, from https://www.theverge.com/22722533/apple-watch-series-7-review-screen-watchos-features. 

Sarkar, S. (2021, June 4).

Fitbit Versa 3 review

. TechRadar. Retrieved October 15, 2021, from https://www.techradar.com/reviews/fitbit-versa-3. 

Rowlands, C. (2020, November 11).

Polar Vantage V2 Review

. TechRadar. Retrieved October 15, 2021, from https://www.techradar.com/reviews/polar-vantage-v2. 

Swider, M. (2017, February 21).

Google Glass Review

. TechRadar. Retrieved October 15, 2021, from https://www.techradar.com/reviews/gadgets/google-glass-1152283/review.