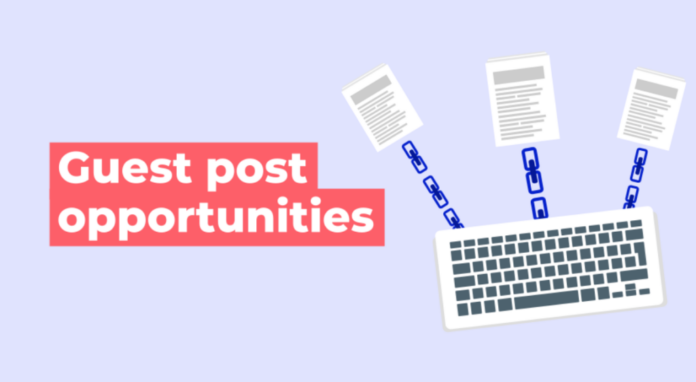 What to Expect With This Offer:
Our premium guest posting service enables you to get the highest quality, white-hat in content links in the easiest way. It will surely boost your rankings and will redirect more traffic to your website.
What Is The Meaning Of A Guest Post?
A guest post signifies an article which is written and published on someone else's website and linked back to your own website.
Linking your site with another which has high domain authority or DA will definitely help it rank higher in search engine.
What Is DA50?
DA stands for Domain Authority. It is also known as website authority. It is a measuring metric used to estimate the "rank ability" of a website by individuals and companies. Domain Authority ranges from 1 to 100. Higher score signifies higher possibilities that the website ranks for particular keywords. Most websites are ranked in the form of DA30 or DA50.
How Do We Work?
Manual Outreach to websites that are related to your niche and have high quality.
Securing a guest posting placement through connecting directly with bloggers.
Designing a unique content.
Submitting it with a link back to your website.
What Makes Us Different?
Provision of premium guest posts
SEO optimized articles
Includes images
No BPN posting
Only real guest posting services
Guest Posting Service and Blogger Outreach:
Our guest posting services is established through long-term relationships with owners of real websites. These websites have verified organic traffic. We offer guaranteed premium guest post and you have to pay only for published links.
Real Sites and Organic Traffic:
Our guest post sites have real and organic rankings with organic traffic. These sites are trusted by search engines. We provide you complete safety from spammed PBN's and ensure real traffic.
Select The Site:
We select most relevant domains for your site and send to you. Now you have the authority to select or reject them. We will work with the sites which you approve of.
Track The Results:
You can also track your guest posts during the process. After your post is published you will receive an update along with the URL of your published post.
Sites We Work With:
We work with only premium guest posting sites which cover a wide variety of topics. These websites are also called "multi topic" websites. Our focus lies upon the sites which are useful to the customer as well as the consumer.
Content We Work Upon:
Our writers will cover the topic to complement your selected URL, and your desired text will be automatically placed into the article. We build useful content around the link to make the site owner happy and satisfied. You can also review the post and suggest edits before your guest post gets published.
Guaranteed Placement:
Happy customers are our top priority. We guarantee you that if our contributor isn't able to deliver; we will provide you an equal or even better link opportunity because we value our customers.