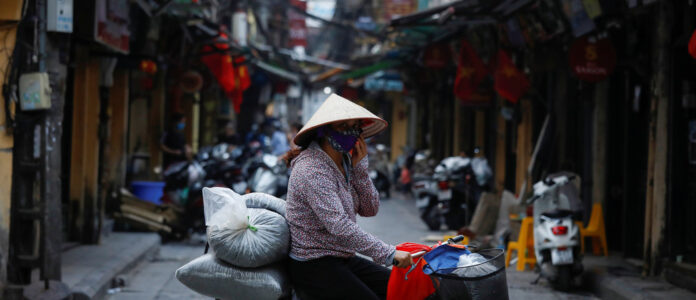 The Covid-19 pandemic has hit the world like a blow and every day, we hear the number of cases is increasing in all parts of the world. The horrible pandemic has killed more than 2, 00,000 people as of now and governments of all the countries are doing everything they can to control the situation.
Counties such as Italy, USA, France, Iran, Spain, Germany and Turkey have been the main victims of Covid-19. The total number of deaths in the USA alone have reached a massive 61,669. What possible measures should a government take apart from lockdown and immediate medical attention for all positive cases?
When all the governments with good healthcare facilities came on knees to this pandemic, there is a country which has limited resources but has fought this pandemic like a pro. Yes, Vietnam is the name of the country that has not suffered any fatalities till now due to this pandemic and in this post, we will discuss the steps the Vietnam government took to fight this terrible pandemic.
As of now, there are a total of 268 positive Covid-19 cases found in the country with no fatalities. The irony is Vietnam has no medical facilities similar to other developed nations to conduct mass tests for Covid-19. For example, South Korea has conducted 338,000 Covid-19 tests and Vietnam has just tested 15,637 people so far. Let's see what measures the Vietnam government took to stop the pandemic to spread.
It Was Started In January
The main reason for preventing the spread of Covid-19 in Vietnam is that the government was prepared for the outbreak before it recorded its first case. The first Covid-19 positive case was recorded on January 23 in Ho Chi Minh City, but the government's Ministry of Health has issued dispatched to all the relevant government agencies on January 21 and asked the hospitals and clinics to stay alert.
In addition to that, on February 1, the government took a series of initiatives to prevent the spread of Covid-19. All the Vietnam tours were cancelled. Also, it cancelled all the flights to and from China and shut down schools. After two weeks, a 21-day quarantine was imposed in Vinh Phuc province in Hanoi where migrant workers from Wuhan are in large numbers.
Other Steps Worth Mentioning
Furthermore, the government has taken a measure of 14-day mandatory quarantine for people who arrive in Vietnam. Also, all the international flights were cancelled and tours to Vietnam were also cancelled. All the infected people were isolated and tracked down all who came in close contact with the infected people.
Vietnam has a large and well-organized military and security services which left no stones unturned to make quick decisions and implement them. Also, almost 800 citizens have been fined for spreading fake news on various platforms. The surveillance network in Vietnam is also very strong and intact.
In addition to that, all the festivals, religious ceremonies and sporting events are suspended across the country to stop the spread of Covid-19. Also, bars, salons, theatres and massage parlours have been shut since February.
People with advanced Vietnam travel packages have to cancel their tours except for diplomatic foreigners, official business persons and highly skilled workers. However, all who enter Vietnam have to undergo a medical check-up and a mandatory 14 day quarantine period.
Arrival In Vietnam
Any person who arrives in Vietnam has to submit mandatory health declarations on arrival. At airports and border crossings, people can fill the forms electronically and declare their health status. They have a legal responsibility to fill the true and accurate information. Also, they have to comply with all the official health procedures asked them by the Vietnam government.
The Model Of Success
Vietnam's model for preventing the spread of Covid-19 has been regarded as a successful low-cost model and it has earned appreciation across the globe. The country did not have medical facilities like their neighbours such as Taiwan and South Korea, but they fought the pandemic with concrete, selective and proactive measures.
Since the arrival of the first case on January 23, Vietnam has not hesitated to call out strict measures and restrict movements when and where needed. It has truly shown that firm and proactive actions can prevent the spread of any pandemic.