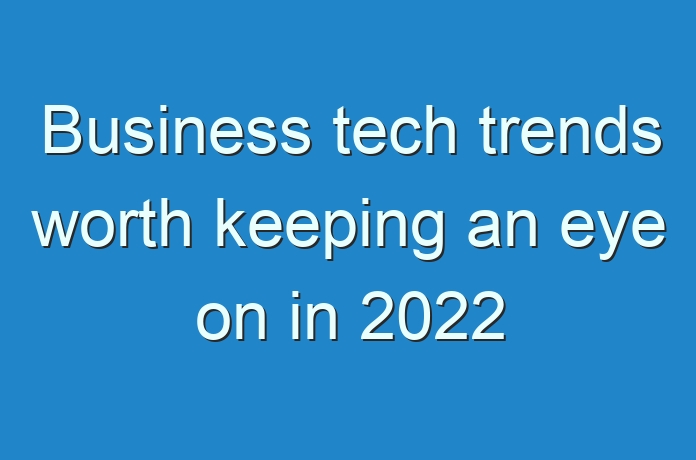 Technology is consistently evolving and adapting, not just allowing us to complete tasks quicker and more efficiently than ever before, but also helping people to come up with solutions to problems, removing them and cutting corners entirely. On a personal level, we notice the technology around us that we use in the everyday improving exponentially, but they are also helping businesses globally to thrive, too.
Interested to find out more on how technology is used in interesting ways throughout different businesses? Here's a look at how different companies are using technology in order to continue thriving in the modern day, and particularly in amongst the current circumstances that we find ourselves in (regarding the COVID-19) pandemic. Read on to find out more!
Video Conferencing Software
If your daily life and schedule has been affected by the COVID-19 pandemic, then you'll likely already be using video chatting software of some sort, be it for work or purely social purposes. These different apps have worked wonders in bringing people together in these uncertain and unfamiliar times, and with businesses, they're relied upon entirely to keep teams and workforces on the same page, working collaboratively as well as they can.
Some of the best video conferencing softwares out there that are getting the most usage at the moment are big, multi-user tools such as Zoom and Microsoft Teams (which also includes text chat features and team groups similar to Slack), well-known softwares such as Skype and Google Hangouts, and for the more fun social gatherings apps like Houseparty and Facebook Messenger's built-in videocall functionality. The latter two mentioned here even have game elements built-in to them, so that you can have fun with your friends and family from afar.
Virtual Reality Technology
An extension of the social benefits that video conferencing software can give us; Virtual reality (or VR for short), allows users to completely escape into different worlds momentarily, something that can be nifty at worst and therapeutic at best during this unprecedented pandemic. Again, users can make the most of VR to go one step further in 'meeting up' and socialising with friends.
In business, property investment is a surprising industry that is making the most of virtual reality technology, and leveraging it in order to provide international investors (and now of course all investors that are locking inside of their homes) with a well-rounded and immersive view of their potential investment. RWinvest, a property company with developments throughout the UK's North West, have investment packages that allow potential buyers to get an immersive, first-person look at their property from afar, something that hasn't been possible until now with technology. In the future, as the fidelity of VR headsets develops, it will only get more accurate and authentic to the real experience.
Online Storefronts
20 years ago, if a pandemic such as the one we're experiencing now was to happen, many businesses big and small would be completely crippled by the lack of sales generated by people walking through the doors of their shops, and small startups and individuals with store ideas wouldn't be able to open up a store whatsoever. Nowadays, online technology and online storefronts are easier than ever to set up and start with, presenting not only an opportunity for businesses to keep up sales and carry on as normal, but for those with ideas to get started on their store without having to even put down funds going towards store inventory or hiring out a physical space. 
Tip – If you've got some more time on your hands during lockdown and want to stay productive by creating an online storefront, platforms such as Shopify can make it extremely easy. Once you've thought about what you want to sell and what you think might be popular, do some research and get going with one of these digital solutions.