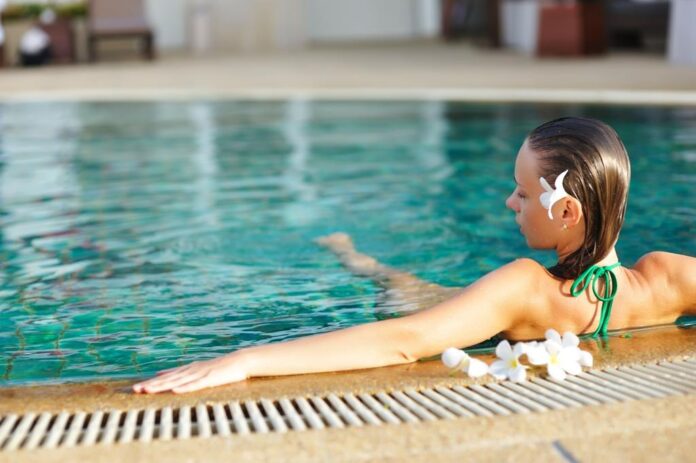 Having a pool in your house is clearly one of the best choices. Many house owners are likely to face the familiar dilemma: Build the pool themselves or hire professional pool building services? Here, we will point out the necessary details, which will make it easy for you to determine the best option.
Why It Is A Bad Idea To Build The Pool On Your Own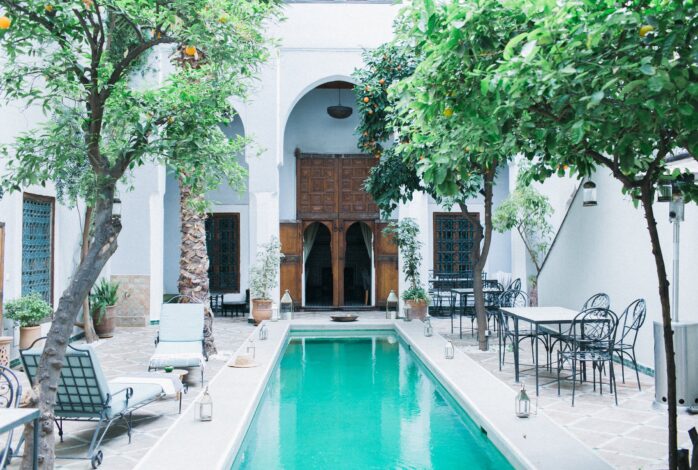 It is possible to build a pool yourself without getting any assistance from professional pool building service companies. However, you are likely to encounter a broad range of problems if you decide to construct the pool on your own.
While constructing the pool by yourself, many things can go wrong. For instance, you might face difficulty choosing suitable materials and chemicals for the pool. Also, it is relatively hard to get pool permits on your own. The pool construction takes plenty of time, and you may have to spend months or even years to finish building it.
In case if you made any mistakes during the construction, you may have to pay increased amounts of repair costs. Sometimes, it would not be possible to repair specific blunders, leading to the pool's demolition. If you want to hire professional pool builders, it is best to get in touch with the staff at Nexus Pools. This company is known for building pools and installing wonderful compass fiberglass pools.
Why You Should Hire Professional Pool Builders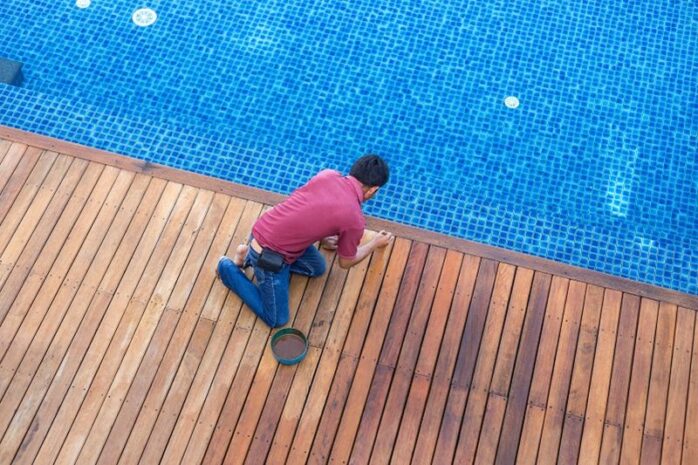 Here are some reasons supporting the need to hire professional pool building companies.
Permissions, Regulations, and Standards
The legal element of constructing a swimming pool is one of the riskiest aspects. If the project does not adhere to the required building laws and regulations, you may encounter severe penalties. A permit is also essential for pool construction, and most of the time, it is hard to obtain licenses. Swimming pools can only be built by licensed pool contractors in several areas.
If you are new to all of the documentation that needs to be done, it can become a hassle. Almost all the swimming pool builders are certified and insured. A professional contractor makes the legal process considerably easy. In addition to that, they retain the necessary legal experience to assure a safe and quick procedure.
Safe And Detailed Design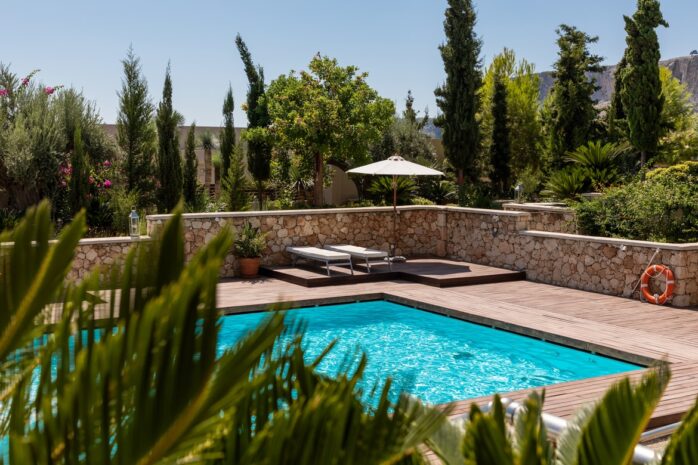 You will not have to compromise on aesthetics, no matter if you want a massive or small inground swimming pool. If you try to create a pool by yourself, a gorgeous design is likely to be the last thing on your mind. You will have several design possibilities when working with a swimming pool builder. These companies can make the pool design stand out with one-of-a-kind water features and personalized accessories.
The recent swimming pool design trends are relatively sleek and attractive. You can even incorporate fire and lighting into the design plan, and all you have to do is inform professional pool builders. In order to offer a good impression of your property, the aesthetics of your pool are crucial. A professional swimming pool company can transform the empty space into a beautiful pool.
Ideal Materials And Chemicals
If you are planning to create a pool on your own, it is likely that specifying what materials you might need will be difficult. In addition to that, low-cost materials are of poor quality. Professional pool building companies have access to a large scale of suppliers. Their knowledge can steer you in the proper direction for long-lasting, trendy materials. The materials you use will have a role in determining how the constructed pool will look like.
A pool builder can help you source the best quality, ideal materials and install them with skill. Besides that, the professionals will also use the essential pool chemicals. Chemicals used in swimming pools are very significant and necessary for pool cleaning. In general, these chemicals combat bacteria and other hazardous diseases that might accumulate in pool water eventually.
Time Saving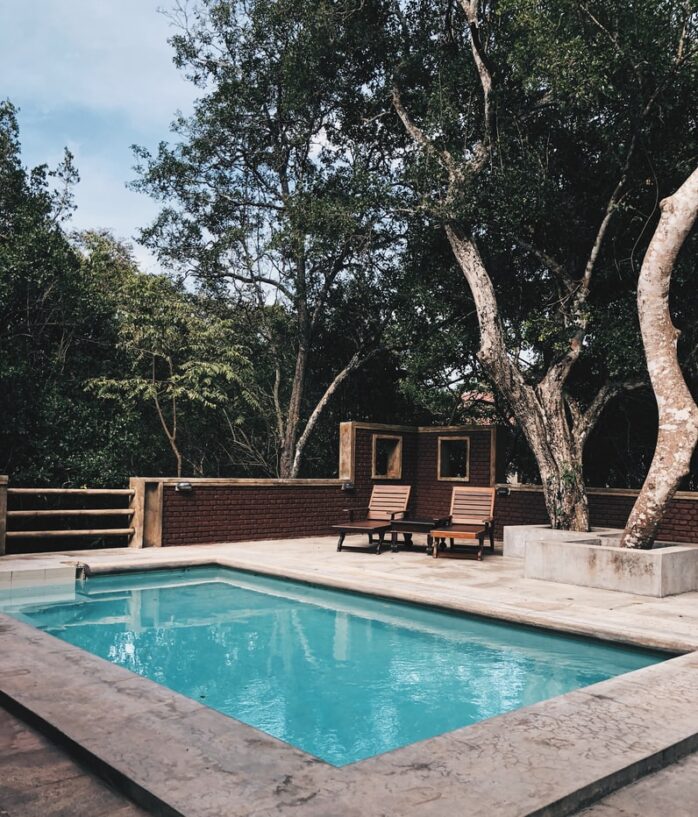 The pool construction and dealing with labor are difficult and time taking tasks. If you try to build the pool in your spare time, attending numerous places to obtain proper materials and settling it all together may take months. Building a pool entails a number of steps, and firstly you have to make a design. You will need to apply for the appropriate permits. Before the construction process can begin, the design plan must be set out on your site.
Then comes all of the technical components of the construction process to consider. Before the plumbing and piping are installed, the pool has to be framed. When it comes to pool construction, the plumbing and pipes are a critical stage where you need to be cautious. If this procedure fails, there will be significant repair charges in the future. After that, electrical connections must be made before the lengthy process of constructing the walls and floor can start.
It is better to hire professional pool building service companies as they understand the entire procedure and guarantee success. As they have constructed a lot of pools, it will be easy for them. Attempting to build a pool on your own might take months. The typical construction procedure takes anywhere between 6 to 12 weeks with a qualified swimming pool builder.
Budget-Friendly
You may believe that building a pool on your own is the best way to save money. However, this is not the case because DIY pool projects often tend to cost more over time. When you hire a reputable swimming pool builder, you can feel relaxed as you will get good value for your money. Professional builders often charge less for inground swimming pools.
Bottom Line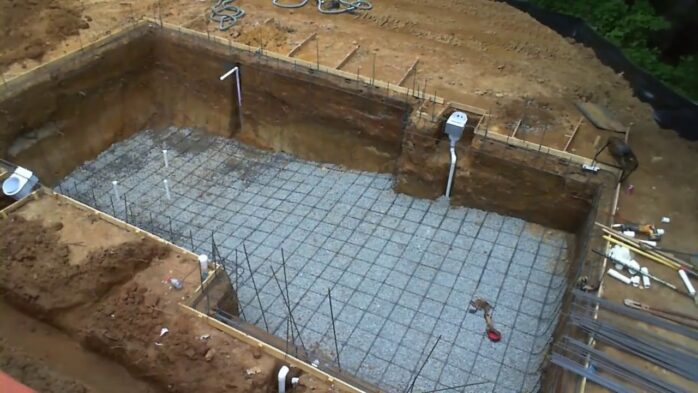 From the above-listed details, I think it is pretty much clear that it is better to hire professional pool builders instead of building the pool by yourself. As mentioned earlier, there are several complications you may encounter if you plan to construct the pool on your own. Rather than taking risks, losing hefty amounts of money, and wasting plenty of time, it is best to hire high-end professional pool building services which are cost-effective and time-saving as well.