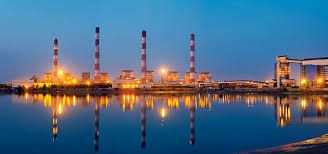 Recently, Rajesh Gupta, the president of the Himachal Drug Manufacturers Association, said that pharma companies are struggling to ramp up the production of medicines. This is due to the surge in the cost of PVC, which is used as the main packaging material for medicines. Besides pharma, several other industries like the plastic manufacturing and MSMEs too have been hit hard by the price hike.
Amid the rising price of polymers due to the pandemic-led delays in imports, Adani Group, founded by Gautam Adani, has unveiled its plans to build a 2m tonne/year coal-to-polyvinyl chloride (PVC) plant at Mundra, Gujarat.
The project that roughly costs around $4bn, is expected to be operational within four years and bolster India's manufacturing capabilities. It will produce PVC grades like PVC resin, chlorinated PVC and emulsion PVC. In addition to this, the company is also looking to produce caustic soda at the plant as a by-product.
As per Adani Enterprises Ltd (AEL), the flagship company of  the Gautam Adani-led group, around 3.1 m tonnes of coal will be imported annually for the project, from countries like Australia and Russia. By going an extra mile in its production process, it seeks to cater to the growing demand in the domestic market and reduce India's dependency on PVC imports, which currently stand at over 50 per cent.  (Also Read: Adani goa coal project)
The current surge in the cost of PVC can mainly be attributed to the ban on international flights and shipping amid the second wave of covid-19. While India relies heavily on imports to meet its PVC demands, boosting indigenous production may help in gradually reducing its dependency on other countries.
Apart from the Adani Group, some of the other domestic players like RIL, Indian Oil Corporation and Mangalore Refineries and Petrochemical Ltd are also working towards the same.